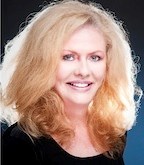 When I discovered the inner workings of the subconscious, it made a tremendous difference in my results and helped me achieve more success easier.
Lakeland, FL (PRWEB) January 18, 2014
The key to your success is your subconscious. Dr. Joy Pedersen of Express Success LLC will be discussing if yours is supporting or sabotaging your success at the Mind, Body, Spirit event Tuesday, January 21, 2014. The Downtown Lakeland Chapter of American Business Women's Association (ABWA) is hosting this free event at The Garden Club, 802 E. Orange Street, Lakeland, Florida.
The event is open to the public from 6:00 to 9:00 PM. Dr. Joy Pedersen is the lead speaker on the mind portion of the program discussing the nuances of the subconscious. Pedersen discovered the role of the subconscious when she was first teaching the law of attraction to her entertainment clients during her career at Paramount Pictures. At the time, she was working in television publicity on shows such as "Cheers", "Happy Days", and "Taxi," to name a few.
While using, as well as teaching, the law of attraction, Pedersen discovered both she and her clients experienced inconsistent results following otherwise successful steps to manifest desired results. It caused her to recognize there must be blocks from within. The quest for finding a solution introduced her to both the dynamics of the subconscious as well as a spiritual process to release the blocks within the subconscious.
The subconscious, as the memory bank and computer of the individual, holds negative memories that can inhibit someone confidently and easily manifesting or demonstrating preferred results. Someone may work tirelessly toward an end result and still they are unsuccessful due to negative memories and emotional ties yet to be fully released. When the subconscious is cleared of the negativity, the blocks are cleared and someone can move forward without hindrance to achieve their desired experiences.
"I have found that the subconscious, or inner child as some refer to it, is the key to success. Without the congruence between the conscious and subconscious minds, results are unpredictable or more difficult at best," says Dr. Pedersen.
Pedersen discovered a spiritual solution to removing those blocks in 1986, and subsequently discovered gifts of intuition that supported this work. Later, she became a licensed spiritual healer and coach before becoming a doctor of divinity and non-denominational ordained minister to further support her work.
Express Success LLC is headquartered in Lakeland, Florida serving both individuals as well as their businesses in an effort to identify and clear the cause of the challenges to their problems with money, relationships, business, health and wellbeing. All work is done over the phone or Skype to an international clientele. More information can be obtained at http://www.ExpressSuccess.net.