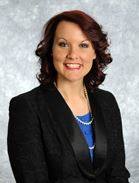 Cleveland, Ohio (PRWEB) April 22, 2014
In CHAMPS Oncology's most recent blog post, ACCC Meeting Proves There is Strength in Numbers, Rhonda Spoden shares her thoughts on the topic. Spoden explains when striving for high-quality, patient-centered care in a transforming healthcare environment, it is beneficial to be immersed with others who share the same common goals. There is value in relating to the struggles of other cancer programs and sharing best practices for addressing cancer care initiatives.
She attended The Association of Community Cancer Centers (ACCC) Annual National Meeting earlier this month which provided an arena for such discussion between the multidisciplinary oncology community. Many of the discussion topics at the ACCC meeting were focused on:

Implementation of the Continuum of Care phase-in standards from the Commission on Cancer (CoC) program standards manual (e.g. Psychosocial Distress Screening, Patient Navigation and Survivorship).
Alternative payment models and the shift in reimbursement from volume-based to value-based models.
Strength in numbers and the need for collaboration among all of the resources available at your facility to put patients at the center of your multidisciplinary team.
It was noted that the future of oncology care will experience a workforce shortage, leaving approximately 145 newly diagnosed cancer patients for every one medical oncologist. Spoden closes her blog by asking readers "Are you utilizing non-physician employees as part of your cancer care team to address this trend?".
To learn more about the CHAMPS Oncology Outlook blog, visit http://www.oncologyoutlook.com.
###
In this transforming healthcare environment of patient-centered care, CHAMPS Oncology - like cancer program administrators, clinicians, industry leaders - understands the importance of quality cancer information for administrative planning, clinical outcomes and performance measures to improve quality of cancer care. CHAMPS Oncology's team of cancer information specialists and multi-credentialed certified tumor registrars (CTRs) strategically partners with cancer programs nationwide offering customized strategies and solutions that best complement the respected cancer programs they are privileged to assist. CHAMPS Oncology specializes in cancer information management, cancer program consulting, informatics, data quality and education, and quality initiatives. For more about CHAMPS Oncology, please contact Toni Hare, RHIT, CTR, Commission on Cancer-trained consultant and vice president, at 216.255.3716 or by email.