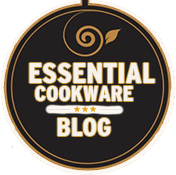 (PRWEB) February 21, 2014
Ed Beeler is excited to announce the creation and launch of his new website venture, http://www.AceCookingEssentials.com. The website offers a grand assortment of home and professional cookware and accessories. The products are of high quality and are very cost-effective. Beeler is someone who enjoys cooking and fine dining; he likes good, healthy food and wants to be able to share his useful, durable products with likeminded people.
There are many excellent products featured within the merchandise of AceCookingEssentials.com. The website carries many of the best brands in the industry including cookware sets from Paula Deen and products from Ecco. "I put these products on the site because they have good usefulness, good quality, and they are very cost-effective," stated Beeler. In the future, Beeler intends to further expand the product lines offered on the website in order to maintain quality and provide wider choices. By periodically updating the site's merchandise, he hopes to encourage customers to keep coming back to the online store to check out what new items have been added.
Customer service is very important to Beeler regarding each and every transaction made on AceCookingEssentials.com. He hopes to craft a great customer experience by sharing his own experiences and applying a century's worth of cooking skills that have been handed down by his family, which he wants to be able to share with his potential customers.
To complement the main website, Beeler is also launching a blog located at http://www.EssentialCookwareBlog.com. The blog will feature topics related to cooking methods and techniques, as well as cuisine, recipes, the usage of herbs, and information related to the different products that are prominently featured in the online store. Beeler's intention with the blog is to help guide customers towards making informed decisions when purchasing products from the website.
About the Company:
AceCookingEssentials.com -- a division of Trinity Real Estate Investors, LLC -- is owned and operated by Web entrepreneur Ed Beeler.
Ed Beeler
http://www.AceCookingEssentials.com
(915) 234-2434
iePlexus, Inc.
http://www.iePlexus.com