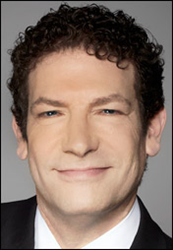 Tarrytown, N.Y. (PRWEB) May 14, 2014
Voice and swallowing specialist Dr. Jonathan Aviv, MD, inventor and developer of the endoscopic air-pulse laryngeal sensory testing technology known as FEESST (Flexible Endoscopic Evaluation of Swallowing with Sensory Testing), pioneer in the use of unsedated upper endoscopy known as TransNasal Esophagoscopy (TNE) and chair of ENT and Allergy Associates' (ENTA) Voice and Swallowing Center, is following up on his just released, groundbreaking new book entitled, Killing Me Softly From Inside: The Mysteries & Dangers of Acid Reflux and its Connection to America's Fastest Growing Cancer with a Diet That May Save Your Life, with a featured appearance on the nationally syndicated popular daytime television program The Dr. Oz Show.
On the episode, which will air Today, Wednesday, May 14th on Fox 5 at 4:00pm, EST, Dr. Aviv joins Dr. Oz for a segment called "Are Your Processed Foods Causing Deadly Reflux?". This is the latest in a string of overall media appearances showcasing the expertise of various ENTA physicians
This book-which takes readers on a step by step journey to clearly understand acid reflux disease and offers a new, easy to follow low acid, high fiber, nutritionally balanced diet called the Acid Watcher® Diet-is consistent with the Voice and Swallowing Center's efforts over the past several years to make patients more aware of the link between unchecked acid reflux disease and esophageal cancer, which medical experts predict might surpass colon cancer within 10 years as the 2nd most common cancer in the United States.
At ENTA, the Voice and Swallowing Center consists of six sub-specialists (Drs. Aviv, David Godin, Jared Wasserman, Joel Portnoy, Farhad Chowdhury and Ajay Chitkara), who, alongside an equal number of licensed speech and language pathologists, are specially trained to treat complex issues involving the voice, swallowing, cough and reflux.
If you are concerned about your throat symptoms, or any issues involving your Ears, Nose, Throat, Sinuses, or Allergies, please call ENTA for an appointment at 1-855-ENTA-DOC.
About ENT & Allergy Associates, LLP:
ENTA has over 150 physicians in over 40 office locations in Westchester, Putnam, Orange, Dutchess, Rockland, Nassau and Suffolk counties, New York City, Long Island and northern/central New Jersey. Each ENT and Allergy Associates clinical location provides access to a full complement of services, including General Adult and Pediatric ENT, Voice and Swallowing, Facial Plastics and Reconstructive Surgery, Disorders of the Inner Ear and Dizziness, Asthma, Allergy and Immunology, Diagnostic Audiology, Hearing Aid dispensing, Sleep and CT Services. ENTA has a clinical alliance with The Mount Sinai Hospital for the treatment of diseases of the head and neck and esophageal cancer and a partnership with the American Cancer Society to educate and treat patients with smoking disorders and cancer. The Practice has also expanded its clinical capabilities to include advanced Immunodeficiency trials. Visit http://www.entandallergy.com for more information.
About The Voice and Swallowing Center, a division of ENT and Allergy Associates, LLP:
The Voice & Swallowing Center is dedicated to the evaluation and treatment of voice and swallowing disorders and to further the understanding of voice and swallowing through education. The faculty at the Center has invented or pioneered a suite of office-based diagnostic & therapeutic procedures. The Center consists of a team of nationally recognized professionals and state of the art diagnostic technology to offer comprehensive care of patients with voice and swallowing problems.