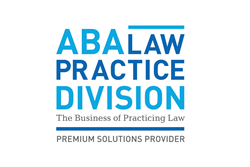 Chicago, IL (PRWEB) July 30, 2014
ADAR IT, the provider of IT services via the private cloud, was recently named a "premium solutions provider" by the American Bar Association. The year-long partnership began June 30 and makes ADARIT the ABA's "go to" provider for private cloud-based information technology.
"We are excited to be the selected company to bring private cloud technology to the dynamic legal industry," said Vadim Vladimirskiy, CEO for ADARIT.
As part of the agreement, ADARIT will provide educational content including webinars throughout the year to practice managers. They will be featured on the ABA Law Practice Magazine website and provide educational articles for the publication. They will also present at the ABA Tech Show in Chicago in April 2015.
"The legal industry has been hesitant to fully adopt cloud technology because of the inherent need for absolute data security and confidentiality. Law firms also have to think through the ethical issues of storing private information in the public cloud," said Charlie McClary, COO of ADAR IT. "The ADAR Private Cloud offers all the benefits of cloud technology, like disaster recovery and remote desktop access, with the peace of mind that there is nobody mining or co-mingling data."
The market for cloud technology in the legal industry continues to grow. According to LexisNexis, a legal research firm, the amount of law firms using cloud-based software has doubled since 2009. 72% of the lawyers surveyed said they would consider implementing cloud-based services this year.
"Lawyers are highly intelligent, analytical buyers so a lot of education and IT strategy must be delivered before this solution gets widely adopted," said McClary. "ADAR is a good fit for the industry because education and strategy is what the company really focuses on."
About ADAR IT:
ADAR is a pioneer in delivering and supporting the Private Cloud for law firms. As security and ethical concerns around the public cloud increase, law firms are rightfully concerned about having data in the cloud. ADAR's proprietary Private Cloud technology is designed to keep data separate, secure and accessible 24/7 - and from anywhere in the world. Your reputation is your currency. ADAR has the technology to protect it. Visit them at http://www.adarit.com or call (877) 860-0700.
###