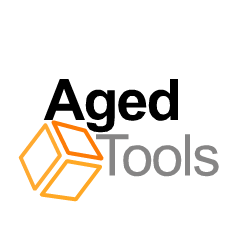 (PRWEB) January 10, 2014
Bob Barber is excited to announce the creation and launch of his new website venture, http://www.AgedTools.com. The website offers a broad variety of antiques with a primary focus on vintage tools that were made between the 1850s and the 1950s. The website's collection includes woodworking tools, carpentry tools, millwrights, mechanical, and machinist tools, as well as 'quack' medicine, vintage glass bottles, and plenty more items that are perfect for anyone's antique collection. Bob has been collecting, working with, and rebuilding tools for over thirty years and sold antique tools at the Milton Steam Show, at area tools shows, and had a booth at a Georgetown flea market where he sold his treasures, which is what inspired him to create his website.
There are many excellent products featured within the merchandise of AgedTools.com. Bob carries a large collection of Stanley, Sargent, Millers Falls, Chapin, Davis tools, and tools from many, many more manufacturers. He also carries lots of old machinist tools including cutters, precision instruments, and more. He also features a wide selection of tool boxes on the website. Though many of the tools featured on the website are older, some of them still work for carpentry projects and mechanical work and are offered at lower prices than newer items would be. These older tools are much better built and offered at a lower cost, which allows customers to recycle tools in a way. There are also plenty of items for anyone looking to start or continue a collection. Bob is also willing to buy any antique or vintage tools or other antiques by the piece or as a lot or estate.
In the future, Bob plans to further expand the product lines available on AgedTools.com. He hopes to add links to YouTube as well as other manufacturers of disposable tools and other inexpensive lines of tools. By periodically updating the products offered on the website, he hopes to encourage customers to keep coming back to the site to check out what new items have been added.
To complement the main website, Bob is also launching a blog located at http://www.AgedToolsBlog.com. The blog will feature topics related to the different products that are prominently featured in the online store. There will be discussions related to the upkeep of older tools, how to rebuild them, and how to find parts for them if one is missing pieces. Essentially, Bob will be offering his expertise about tool collecting and maintenance; he also plans to offer information on where to find parts and other related items.
About the Company:
AgedTools.com -- a division of RB's Aged Tools -- is owned and operated by Web entrepreneur Bob Barber.
****
Bob Barber
http://www.AgedTools.com
(416) 805-3843
iePlexus, Inc.
http://www.iePlexus.com