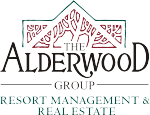 Lake Arrowhead, California (PRWEB) December 17, 2014
Alderwood Resort Group knows that there are many secrets to choosing the perfect holiday getaway. For many groups, especially families, finding the ideal destination greatly depends on the activities that are available in the chosen destination. For those headed to Lake Arrowhead, California for a stay at NorthBay, there are a number of options for the perfect holiday stay because of the number of winter activities offered in the area. These options allow any member of the group to find exactly what they need for that ideal vacation. For everyone gearing up for exciting holidays in Lake Arrowhead this month, Alderwood Resort Group recommends some of the best vacation activities.
1. Riding the slopes: What is a holiday trip without skiing, snowboarding, and other winter sports? When visiting Lake Arrowhead this winter, travelers will be treated to its beautiful snowy slopes that are perfect for all the winter sports that visitors dream about. This is the perfect destination to appreciate a truly exhilarating ski getaway.
2. Family Fun: For travelers who are visiting Lake Arrowhead with their kids in tow, Alderwood Resort Group encourages families to appreciate the season with some true snowy fun. Build a snowman, go sledding, or make snow angels with the kids to make sure that the whole family can create memories of this unique vacation that will last for years to come. If the kids want to meet Santa, the family can also visit Skypark at Santa's Village to get in the spirit of the season.
3. Lake Arrowhead Village: For those who want a more relaxing day, visiting Lake Arrowhead can be a great choice according to Alderwood Resort Group. There are great dining options available in the village, as well as tours, shopping, and other fun activities for the whole family to enjoy together. Taking a stroll through the village during the holiday season is a great way to enjoy the Lake Arrowhead area while it is enhanced with holiday décor.
Finding fun for the whole family in Lake Arrowhead this season is easy with these entertaining recommendations. Whether traveling with friends, family, or even alone, every traveler can find what they are looking for when it comes to the perfect holiday getaway in Lake Arrowhead. Visit http://corp.alderwoodgroup.com/ for more information on a visit to NorthBay with Alderwood Resort Group.
###
800-964-4233
info(at)alderwoodgroup(dot)com