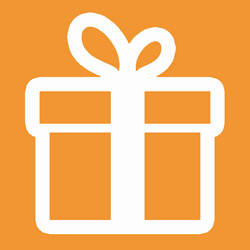 Integrating with the Amazon Cloud Drive is another step in making the MailPix Photo Gift App the most convenient way to make mobile photo gifts-- Fred H. Lerner, CEO and founder, MailPix
Huntington Beach, CA (PRWEB) November 11, 2014
MailPix, the photo-printing and gifting site, announced MailPix Photo Gifts Android app is now integrated with Amazon Cloud Drive, which allows users to quickly make photo gifts from their photos stored in Cloud Drive. The newly launched app works with Android and Amazon Fire phones and is available in the Amazon App Store.
"Integrating with Amazon Cloud Drive is another step in making the MailPix Photo Gifts App the most convenient way to make photo gifts directly from your phone." says Fred H. Lerner, CEO and founder, MailPix. "Our apps have been integrated with user's phones and popular social sharing services such as Facebook and Instagram. We wanted to take it to the next level and allow Amazon users to use the photos they have on Amazon Cloud Drive and then choose from more than 25 gift items. "
"Amazon Cloud Drive is an increasingly popular place for users to store their photos and we wanted to build a really simple, efficient and fun way for users to turn these photo memories into Photo Gifts from their mobile device," says Rodney Rumford, vice president, Mobile, MailPix. "These photo gifts can then be shipped to any address the user chooses. The whole process takes users just a minute or so to do and it is a very satisfying experience."
Photo Gifts that can be made include MailPix's popular eco-friendly photo grocery bags, photo mugs, photo blankets, customized smartphone and tablet cases, ornaments, playing cards, coasters, photo t-shirts and more. The Android app is available for download today here: http://www.mailpix.com/apps/photo-gifts.
About Mailpix.Com
MailPix.com is the pre-eminent site for printing photos instantly at thousands of retailers from your phone app or PC and also offers convenient mail-to-home. MailPix preserves photo memories as photo books, canvas, prints, cards, enlargements and other photo gift products. The service is seamlessly integrated to print your or your friends' Facebook and Instagram photos…and photos from any phone, device or computer. MailPix offices are located in Huntington Beach, Calif., with an additional Canadian site.
Fred H. Lerner is the founder and CEO of MailPix, his latest startup. He previously founded Ritz Interactive, which included RitzCamera.com, WolfCamera.com and others.  Fred also founded two imaging companies which were acquired by Kodak and became the CEO of Kodak Processing Labs. He is a United Nations' Hall of Fame recipient from the International Photographic Council and Past President of the Photo Marketing Association International.
Peter Tahmin, co-founder and COO of MailPix.com, was the former vice president at Ritz Camera & Image and co-founder, senior vice president and COO of the Ritz Interactive e-commerce network, which included RitzCamera.com, WolfCamera.com, BoatersWorld.com and others. He brings 20 years of e-commerce experience and a lifetime of imaging industry experience to MailPix.