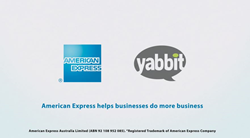 Buenos Aires, AR (PRWEB) March 25, 2014
People really do love video, as evidenced by YouTube's rise to become the number two search engine in the world.
With advantages that include cost-effective branding opportunities, sales conversion and increased SEO , many businesses, including the major players, are beginning to look at explainer videos as more of a necessity than an option.
Explainer videos are those short online videos that explain and illustrate a product, idea or service simply, succinctly and most importantly; in an entertaining way.
These videos already enjoy a strong foothold within the tech community as a way to explain new ideas simply, and also with many startups who use video overviews on their home page as a quick "get to know us" solution. But now, big business is catching up with the trend.
American Express recently worked with Yum Yum Videos, an Argentinian company who specializes in animated explainer videos, to create a video showcasing their new partnership with Yabbit.
Yabbit is a direct customer service feedback platform startup, owned and operated out of Australia. They help business owners improve their service and their reputation, by offering a method of discreet customer feedback.
Through this partnership, American Express merchants in Australia can receive both positive and negative feedback from customers and respond to them directly with answers or solutions, before they post their thoughts on social media or ratings review sites.
AMEX chose to use an explainer videos as a way to share this news in exactly the tone and style they wanted to convey to their customers.
Animated videos work seamlessly with other branding efforts, are more engaging than print or static websites and more compelling than images alone. Potential customers don't need to read through a website to find the answers they are looking and businesses get the opportunity to deliver a complete message, usually in less than two minutes.
In addition, videos are easily sharable and go beyond just company websites for promotion on Facebook pages and sites like YouTube and Vimeo, which use keyword tools to help people find a video more easily in searches.