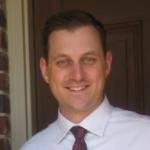 Gavain brings a wealth of logistical and leadership experience.
McKinney, Texas (PRWEB) April 23, 2014
American Parks Company, a Nationwide Supplier of commercial playground equipment, has recruited logistics and routing specialist Gavain McDonald to lead the companies Operations department and the expansion of a new sister company American Playground Construction.
Gavain brings a wealth of logistical and leadership experience as a former commissioned Officer of the United States Air Force. Following his military service, Gavain managed strategic distribution for Lennox Industries and provided project optimizations that were mirrored nationwide within the organization.
McDonald also served as a Manager of Logistics (DSD) for Hostess Brands in Irving, Texas. As a project manager for Hostess, Gavain successfully lead more than 40 bakeries and 600 distribution centers, overseeing 5,500 sales routes.
Gavain McDonald currently resides in McKinney, Texas. He has a MS in Logistics Management from the United States Air Force Institute of Technology.
Connect with Gavain on LinkedIn.
American Parks Company™ plans an expansion of our National Installer Network and strategic brand development of American Playground Construction. Core accountability will include continued excellence in customer service and day-to-day operations.
Welcome Gavain!
______________________________________________________________________________________
American Parks Company is a McKinney Texas based company that provides commercial grade park and playground equipment primarily to municipalities, city parks, schools, churches, daycare facilities, and homeowner associations.
Since 2004, American Parks Company has consistently provided high quality play structures at extremely affordable prices. American Parks Company is an industry leader in both the national sales and installation of commercial playground equipment.
For general information on American Parks Company, please call 1-800-381-4491 or visit http://www.AmericanParksCompany.com. For media inquires, contact Marc Parker – Vice President of Marketing – sm(at)americanparkscompany(dot)com.
Corporate Address: 225 E. Virginia Street McKinney, Texas 75069.