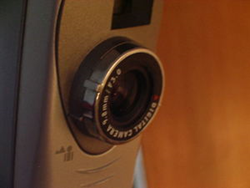 Los Angeles, CA (PRWEB) June 06, 2014
A new article published by Home And Recreation reviews the "Photography as Archive" exhibit that was recently organized by AMG Services Photography School.
A photography exhibition titled "Photography as Archive" was organized by AMG Services Photography School (AMGPS) as a part of the Everyday Life Photography Festival, New York. Eighteen works by the present and former students of the school were showcased at this exhibition. It was curated by two professors of AMG Services, Maya Ghosh and Richard Vise.
Jamie McDonnel, an editor at Home And Recreation commented on the content of the exhibit: "The work showcased by the students looked at personal photography people participated in before the advent of digital cameras," said McDonnel. "The photographs used by students were found images or images from their own family albums and neighborhood studios. The exhibition was an attempt to read these photographs and explore the styles, technologies, culture, practices and histories of photography."
The projects were originally made as Power Point presentations at part of a course on History and Aesthetics of Photography, and were redesigned for this exhibition while keeping the original concept unchanged.
Editors of Home And Recreation encouraged readers to discuss their own experiences with the themes of the exhibit in the site's comments, and urged readers in the New York area to visit the exhibit to view the work in person.
Various forms of photography were displayed through the exhibition. Some of them were posed photographs, some were intimate photographs of couples taken by using the timer, there were also some examples of trick photography, etc. According to the recent article published by Home And Recreation, the photographs in the AMG Services exhibit offered a look at the cultural transformation that has occured in the digital age of photography.
Each of the works displayed was accompanied by a small write up describing the photographs. The exhibit demonstrated how crucial photographs were not only in family albums, but also for libraries, banks, police records and museums. The exhibition by AMG Services also showcased many personal archives.
By Jacky Bailey
About HomeAndRecreation.org
HomeAndRecreation.org is a site that offers a platform for like minded people to share and discuss ideas, tips, news, and reviews on the important things that can help turn a house into a home. The site is the ideal destination for people who want to discover how small things can make big differences. Whether it's remodeling, interior design, art, gardening, outdoor recreation or indoor fun you'll find it all plus even more by visiting homeandrecreation.org.