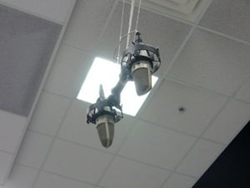 Dayton, OH (PRWEB) June 06, 2014
Music Lover's Blog recently revealed a forthcoming event this summer in conjunction with AMG Services. The AMG Services music talent search, called "Summer Search," will kick off this season and run 12 weeks, culminating in the selection of two singers for a recording deal.
AMG Services will gather a collection of tunes and lyrics from several new artists. There will also be live performances to help gauge the artists' ability to perform in front of a crowd. The musicians will be judged and elimination until two top talents are picked.
"We're really proud of what we've created with this contest. And we've set up a panel of qualified judges to ensure that the selected artists are truly the cream of the crop. A lot of talent is getting wasted when potential artists turn to less fulfilling careers due to lack of funds," observes event creator Terry Spencer, a senior official with AMG Services. "In fact, we are planning to make it an annual event so that we can help nurture as much talent as possible."
The "Summer Search" competition aims to find artists who have the talent, but lack the financial stability to court success. Up and coming artists from all backgrounds, ages, gender, and status are encouraged to enter.
"When talented artists fail to find a way forward, they get utterly frustrated, some even take side jobs thinking it will be a temporary solution," says Spencer. "Those who run to other careers tend to underperform, given lack of interest, and eventually give up on a music career. We are committed to restoring hope to these talented artists."
By Tabitha Soto
About Music Lover's Blog
Music Lover's Blog is a web portal devoted to the provision of the latest news and information on current issues about modern classical music. These include highlights on artists, events, lyrics, new albums, and more. The blog provides up to date information as well as links to official websites of featured artists.