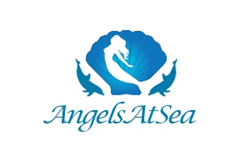 This angel inspired cruise was created to not only have fun to provide an opportunity to heal the participants as well as the ocean and ocean life.
Wayne, New Jersey (PRWEB) July 31, 2014
Express Success LLC announces the third cruise of Angels at Sea for March 20, 2015. The Royal Caribbean ship, Legend of the Seas, will leave Fort Lauderdale for a nine-night/ten-day cruise including Tortola, British Virgin Islands, Roseau, Dominica, St. John's, Antigua, and Philipsburg, St Maarten.
The host is Founder and President of Express Success LLC, Dr. Joy S. Pedersen, a Licensed Spiritual Healer, Certified Spiritual Health Coach and Author of the channeled book, "Wisdom of the Guardian: Treasures From Archangel Michael to Change Your Life". Sheryl Blumenthal is a well known healer and channel and keynote speaker throughout country. She is also author of "Heaven's Doorway" and will be co-hosting the AngelFun program.
These angelic channels will be providing group channeled messages and healing to the participants in this group cruise. The healing will also address the oceans and all ocean life. This angel-inspired cruise will be
accompanied by the angels with the effort to restore it's participants and ocean and ocean life to balance. Angels at Sea likes to create win/win situations and wishes to benefit Holistic Chamber of Commerce with the sales of cabins. For each cabin sold, Holistic Chamber of Commerce will receive a donation.
Some of the group perks will consist of AngelFun, programs created by the angelic channels, as well as private Executive Chef luncheon with cooking demonstration and cocktail party all exclusive to the group. There will also be special networking and business development events for participants from Holistic Chamber of Commerce. Dr. Pedersen is also a President of one of international Holistic Chamber of Commerce chapters.
Deposits are encouraged by September 1, 2014 with a payment plan being offered by travel agent.
Those wishing more information, may register their email at http://www.AngelsAtSea.com and they will be notified of all updates or may call toll free 800-801-7597 or email info(at)angelsatsea(dot)com.