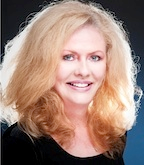 Angels are an underutilized and often misunderstood resource.
Lakeland, FL (PRWEB) February 28, 2014
Express Success LLC Announces free teleseminar on angels Tuesday, March 11, 2014, at 8:00 PM EST. Founder of Express Success, Dr. Joy Pedersen, is an angelic channel. She will be sharing her experiences and insights working with angels for over 20 years. She began channeling angels through automatic writing. Over the years, that ability expanded from channeling through writing only to also include audible channeling.
During her spiritual healing sessions with clients, she often channels messages to her clients to help them gain a better understanding of the dynamics of their situations. A licensed spiritual healer and coach, doctor of divinity, and law of attraction practitioner, Pedersen works with angels on a daily basis in her practice as well as personal life. Dr. Pedersen is also author of the channeled book, "Wisdom of the Guardian: Treasures from Archangel Michael to Change Your Life".
This approximate hour-long will call provide a better understanding of angels and how to work with them both personally and in business.
For further information and registration, go to http://angel-teleseminar.eventbrite.com.
Express Success LLC is headquartered in Lakeland, Florida serving both individuals as well as their businesses in an effort to identify and clear the cause of the challenges to their problems with money, relationships, business, health and wellbeing. All work is done over the phone or Skype to an international clientele. For more information on Dr. Joy Pedersen and Express Success can be obtained at http://www.ExpressSuccess.net.