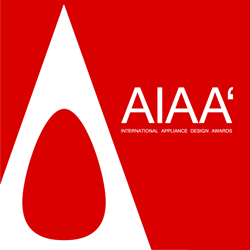 The best appliance designers and manufacturers worldwide will be highlighted.
Como, Italy (PRWEB) February 02, 2014
A' Design Award & Competition is pleased to present the A' Annual International Design Award for Appliances which recognizes outstanding achievements in innovation, design and functionality of household machines and tools. Entries are now open to appliance manufacturers and industrial design companies from all countries.
The International A' Appliance Design Competition will award entries that demonstrate excellent visual appeal, efficiency, ergonomics, sustainability, incremental use of technology and correct use of materials. Entries will be judged by a 50 person jury panel composed of academics, design professionals and press members. Entries will be judged anonymously and the jury decision will be final.
Award winning appliance products will be differentiated from the rest of the competition through the life-long licensing of the "Award Winning Appliance Design Logo". The "Award Winner" logo could be placed on products or product packages to help orient the consumers toward a purchase decision. Awarded appliance designs will further be published, exhibited and communicated to thousands of media members and have their product descriptions translated to more than twenty languages in order to truly create international recognition and publicity.
Entries to the International Appliance Design Awards must be made online at A' Design Award & Competition website by February 28, 2014. The International Appliance Design Competition is open mainly to entries of Major Appliances (White Goods), however Small Appliances (Brown Goods) and Consumer Electronics (Shiny Goods) will also be considered. Both manual and electric-powered products could be entered. Results will be announced on April 15, 2014.
About the International Appliance Design Award
The International Appliance Design Awards wishes to create a significant incentive for worldwide manufacturers and designers to come up with superior appliance designs by offering differentiation of their products through an independent, world renown and credible award program. The A' International Appliance Design Award aims to push designers, industrial design studios and manufacturing companies to design products which demonstrate higher usability, sustainability, ergonomics and efficiency in order to arrive at a better future. Learn more about the accolades at http://www.whatisadesignaward.com.