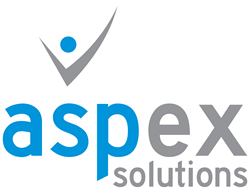 In many ways, the K12 sector has more sophisticated hiring processes than their counterparts in the private sector.
Chicago, IL (PRWEB) March 25, 2014
Aspex Solutions, the makers of the AppliTrack Talent Management Suite, the most popular cloud-based talent management solution in the K12 market, announced today that it has partnered with fellow Chicagoans, RIVS Digital Interviews, a leader in digital recruiting and talent acquisition. The new partnership gives AppliTrack clients one-click access to RIVS innovative software platform.
As school leaders throughout the United States continue to identify ways to attract the best and brightest employees, innovative school systems are turning to new ways to find that talent. The traditional interviewing process can be a time-consuming and cost-prohibitive process. With the "flattening of the world", what was once nearly impossible – interviewing a long-distance applicant face-to-face, is now entirely possible through digital interviewing platforms.
RIVS Digital Interviews, an affordable digital interviewing option for fiscally responsible school systems, provides school administrators, recruiters, and hiring managers with the opportunity to gather better information about prospective candidates quickly, resulting in reduced time to hire, reduced costs associated with interviewing, and higher retention rates. Through the use of one-way or live video and voice interviews, the RIVS platform allows clients to connect and engage with candidates on a deeper level, uncovering key traits like communication skills, fit, and potential at the beginning of the hiring process instead of at the end. RIVS Digital Interviews has become a seamless part of the standard recruitment workflow, allowing organizations to efficiently vet candidates while making the process easy and enjoyable for all stakeholders.
"It's special when two leaders in their respective industries work together to better the lives of their clients," said David Wieland, CEO and Founder of RIVS. "We're so happy to be working with Aspex Solutions to help school systems improve overall hiring quality and efficiency."
As a result of the integration, AppliTrack clients can:

Connect their AppliTrack system to RIVS, OnDemand at no cost
Access the full suite of video interviewing tools through a single sign-on
Create, schedule, review, and share both on-demand and live video interviews
"It is an important and exciting time at Aspex Solutions and our new partnership with RIVS only adds to the excitement," said Abe Reese, President and Founder of Aspex Solutions. "In many ways, the K12 sector has more sophisticated hiring processes than their counterparts in the private sector. Therefore, it is important for us to align ourselves with partners, like RIVS, who can offer tools and technologies that will allow the massive AppliTrack client base to realize that, truly, anything is possible within the AppliTrack system."
About Aspex Solutions:
Aspex Solutions is a privately held company that was recently named to the 2013 Inc. 500 | 5000 list for the third consecutive year. Based in Chicago, Aspex Solutions' flagship solution, the AppliTrack Talent Management Suite, allows organizations of all types and sizes to automate hiring processes, maintain paperless personnel files, and test and evaluate employment applicants to quickly identify their likelihood of being successful employees. Aspex Solutions currently serves over 2,900 organizations, including 2,800 K12 school systems, throughout the United States and Canada. For more information about Aspex Solutions, please contact us at 1.888.667.1ASP or visit the company's Web site at http://www.AspexSolutions.com.
About RIVS Digital Interviews:
RIVS is a digital interviewing software that slashes the time it takes to find, recruit and engage the best candidates. With the understanding that no size fits all, RIVS provides written, voice, and video interviewing options for companies such as AAA Insurance, Personified, and Porter Airlines to streamline the recruiting process. RIVS Digital Interviews is a world-class service organization with unparalleled customer support and a consultative, relationship-based approach to sales and client on-boarding. For more information about RIVS, please contact us at 312-583-7499 or visit our website at http://www.rivs.com.