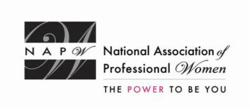 I love to paint. It's just something that's in you.
Garden City, NY (PRWEB) March 11, 2014
NAPW honors Leanna C. Willis as a 2014 Professional Woman of the Year for leadership in the arts with this prestigious distinction. As the largest, most-recognized organization of women in the country, spanning virtually every industry and profession, the National Association of Professional Women is a vibrant networking community with over 600,000 members and nearly 400 Local Chapters.
"I love to paint. It's just something that's in you," says Ms. Willis, who for many rewarding years, ran a thriving childcare business where many of her children went on to achieve educational excellence. Seven years ago, she changed career paths to follow her deep-seated passion for painting and turn her beloved hobby into a trade by establishing her business, Art by Design.
Specializing in oil seascapes, landscapes and still life portraits, Ms. Willis produces extraordinary images alive with light, color and vibrancy. Each of her paintings are created with genuine finesse as she brings to life the brilliant images of her mind's eye with each delicate stroke of the brush. True to the title of her business "Art by Design," she works closely with each of her clients to originate paintings that will intensify and compliment the unique colors of their homes. In the years following the start of her business, Ms. Willis has already developed an outstanding reputation among all who view the originality of her creative artistry.
In addition to the beautiful images she leaves on the canvas, Ms. Willis considers her greatest accomplishment to be the lasting marks she has left upon the lives of all her former day care children, who still thank her for the positive work she has done in their lives. Her next career step is to exhibit her paintings and share the beauty of the craft that she has mastered so effectively. "All my art is original. Anyone who gets a piece of it will be happy," she says.
NAPW provides an exclusive, highly advanced networking forum to successful women executives, professionals and entrepreneurs where they can aspire, connect, learn and achieve. Through innovative resources, unique tools and progressive benefits, professional women interact, exchange ideas, advance their knowledge and empower each other.