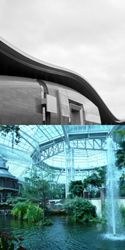 Nashville, Tennessee (PRWEB) March 11, 2014
Heritage Exposition Services opened its Nashville, Tennessee facility in 2011 and has experienced significant growth in the market. Located in Metro Center, the facility is conveniently located near the newly opened Music City Center, downtown hotels, as well as the Gaylord Opryland Hotel and Convention Center. The recent asset acquisition of Nashville, Tennessee based Music City Xpo, LLC, adds to Heritage Exposition Services' sizable Nashville inventory of new convention and exposition equipment - including booth draperies, tables and skirting, furnishings, carpeting, modular system and rental displays. Music City Xpo's assets, in new and like-new condition, complement Heritage Exposition Services' already solid and growing presence in the Nashville trade show and convention market.
Heritage Exposition Services has a long and successful history of providing superior exposition services and cost effective solutions to clients and their exhibitor stakeholders, both locally in Nashville, and nationally. To learn more about Heritage Exposition Services and their expansion in Nashville, see the News Letter from January of 2013.
Heritage Exposition Services' Nashville office can be reached at 615-467-6322.
About Heritage Exposition Services-
Based in St. Louis, Missouri, Heritage Exposition Services is a nationwide full service exposition contractor providing professional and innovative solutions to trade show, convention and meeting managers and exhibitors for over 50 years.
Contact Heritage Exposition Services at 1 (800) 360 – 4323.
Photography Credit:
"Music Center" by Sean Davis is licensed under CC BY 2.0 /Cropped from original
"Gaylord Opryland Resort & Convention Center" by Eazylanish is licensed under CC BY 2.0 / Cropped from original