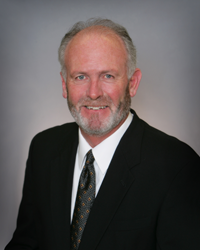 This is something that our entire organization can share and enjoy as a team accomplishment.
Salina, Kansas (PRWEB) November 07, 2014
By continuing to serve in stewardship of families and businesses for almost 45 years, Assurance Partners has been at the forefront of the risk management industry. In early October, Jim Wilson – President and CEO of Assurance Partners – was recognized as an innovative leader in the industry by his peers of agency principals at the Allied Insurance National AIDCO Leadership Conference. He received one of the highest honors by one of the nation's leading insurance carriers and was inducted into the Allied Insurance AIDCO Hall of Fame.
Assurance Partners and Allied Insurance have partnered together for many years – appointed with Allied in 1968 and designated an AIDCO agency in 1996 – to deliver quality property and casualty products to their clients. Allied Insurance, a Nationwide Insurance company, is an A+ rated company that is nationally respected and well known for providing products at a competitive price.
In order to qualify for this honor, the inductee must meet certain criteria such as focusing on new and better ways to create value for customers, adhering to high ethical standards of business conduct, investing time and effort in the development and training of others, and many more behavioral standards.
"It was a great honor to receive this recognition," said Jim Wilson. "However, rather than referring to this as an individual honor, this is something that our entire organization can share and enjoy as a team accomplishment."
Alongside the individual's efforts, the inductee's agency must be involved in their community, interested in the advancement of the industry, and have a vision and a passion for future results and expansion. With the agency's reinvestment in the Salina Downtown Business District and expansion into the Wichita area by opening up a branch office in west Wichita, Assurance Partners is committed to the local economy and supporting the families and businesses that exist in the surrounding areas.
"Jim Wilson was selected to our Hall of Fame based on a distinguished career built around serving customers and the community," said Mike Pollard, Regional Vice President of Allied Insurance, Lincoln Regional Office. "Under Jim's leadership, Assurance Partners is a progressive firm focused on assisting each client in developing an effective risk management program. We are proud of how Jim has represented our company for so many years."
For additional information, contact Michael Freeland at mfreeland(at)yourassurance(dot)com or by calling 800-563-1871. There is information on our website at http://www.yourassurance.com.
####
About Assurance Partners, LLC
At Assurance Partners, we serve in stewardship of businesses and families and are committed to providing security and freedom. Assurance Partners is proud to be one of the largest providers of risk management and risk transfer techniques in the Midwest offering a wide variety of property and casualty insurance, surety products, and services to businesses, organizations and families throughout the United States and in selected international markets. Headquartered in Salina, KS, Assurance Partners provides best in class service to our clients through branch locations throughout Kansas and Colorado. Call 800-563-1871 or visit http://www.yourassurance.com for more information.
About Nationwide
Nationwide, a Fortune 100 company based in Columbus, Ohio, is one of the largest and strongest diversified insurance and financial services organizations in the U.S. and is rated A+ by both A.M. Best and Standard & Poor's. The company provides a full range of insurance and financial services, including auto, commercial, homeowners and life insurance; public and private sector retirement plans, annuities and mutual funds; banking and mortgages; specialty health; pet, motorcycle, boat and farm insurance. For more information, visit http://www.nationwide.com.
Nationwide, the Nationwide N and Eagle, Nationwide is on your side, and Join the Nation are service marks of Nationwide Mutual Insurance Company.