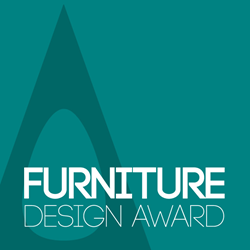 Best furniture designs are highlighted.
Como, Italy (PRWEB) April 30, 2014
A' Design Award & Competition announced the results of the furniture design awards, highlighting the best furniture and lighting designs across the globe. The A' Furniture Design Accolades were given for both interior and exterior furniture designs as well as private and contract furniture designs. Journalists and editors worldwide are invited to browse the award winning designers at http://www.bestdesigners.org to feature them in their publications.
The A' Furniture Design Awards includes furniture, decoration and lighting products and systems in the contexts of private, public, commercial and industrial space. Applying one of the most rigorous evaluation processes in the world, the A' Furniture Design Award judges closely inspect all entries and critique each single work according to strict evaluation guidelines that considers aesthetics, technological innovation, ergonomics, functionality, economics, sustainability as well as social aspects.
Unlike any other awards for furniture, the A' International Furniture Design Awards are independently organized without affiliation to any furniture maker, publication or country. Entries are peer-reviewed and anonymously judged following strict evaluation criteria by an expert 50-person jury panel of established academics, prominent press members and experienced design professionals. Learn more about the A' Design Award methodology at http://www.whatisadesignaward.com.
The A' Furniture Design Award is open to entries of any type of furniture such as occasional tables, storage, casual & formal dining sets, youth furniture, upholstered furniture, home office and home entertainment products, furniture accessories and decoration, bedroom & living room sets, office furniture, modular furniture, contract furniture as well as outdoor furniture and lighting.
Furniture designers and manufacturers worldwide are invited enter their best projects for award consideration. Early-bird deadline is on June 30, 2014. Late entries will be accepted till February 28, 2015, and Results will be announced on April 15, 2015. Winners of the A' Furniture Design Awards will also be eligible to receive the A' Design Prize which include a series of PR and marketing services to promote the winners in addition to the award trophy, yearbook, certificate and gala-invitation. Furniture design award entries can be made online at http://www.adesignaward.com.
About A' Design Award & Competition
The A' Design Awards is the annual showcase of excellence in design in all creative industries from all countries. The A' Design Award & Competition was especially founded to create awareness for good design by promoting products and services that demonstrate exceptional design qualities. The ultimate aim of the A' Design Awards is to push forward designers and manufacturers worldwide to come up with superior products. A' Design Award & Competition presentation in 35 languages as well as latest design award news across the globe can be accessed at http://www.designinternational.org.