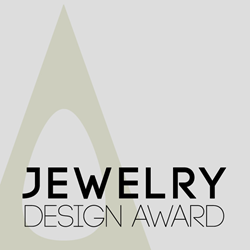 Best jewelry designs are highlighted.
Como, Italy (PRWEB) May 01, 2014
A' Design Award & Competition is proud to present the A' Jewelry Design Award Winners; the very best jewelry design across seven continents. Since 2009, the A' Jewelry Design Competition has significantly grown, attracting both professional designers as well as established jewelry brands from across the world. Press members, journalists and editors worldwide are called to check out the best jewelry designers at designmag.org
High-resolution images of awarded works, interviews with award winning jewelry designers as well as photos of the laureates are available at http://www.press-kit.org to accredited press members. Journalists who wish to access press-only content can contact A' Design Award & Competition for accreditation.
The A' Jewelry Design Award is a unique design competition that allows entries of both conceptual and realized jewelry designs regardless of the material used; entries do not need to use precious stones or metals; any type of jewelry design is accepted as long as it is innovative, creative and functional. Entries that make use of diamonds, colored gemstones, pearls, precious stones and synthetic materials as well as natural materials can be nominated. Furthermore, a special category for small art pieces, watches and ready-made jewelry designs is also available for master crafters to demonstrate their skills.
The A' Jewelry Design Awards recognizes outstanding jewelry designers and manufacturers and their best designs of the year. Entries are peer-reviewed and anonymously voted by the expert jury panel consisting of prominent designers, established scholars as well as influential press members. The A' Jewelry Design Awards challenges artists and designers worldwide to push the limits of their jewelry design, craftsmanship and imagination. Leaderboard of Jewelry Designers worldwide are available at the Design Classifications page: http://www.designclassifications.com/design-category.php?classification=49.
The A' Jewelry Design Competition has recognized numerous jewelry designers from all over the world for distinction in jewelry design by highlighting exceptional jewelry design work that features outstanding design, innovation and creativity. Jewelry designers and brands worldwide are invited to enter their best jewelry design work to A' Jewelry Design Awards at http://www.adesignaward.com.
Laureates of the A' Jewelry Design Awards gain extensive publicity thanks to the special PR Campaign that are provided to the winners. The winners' PR campaign includes press release and press kit preparation and their distribution, communication of the award winners to tens of thousands of press members as well as translation of award winning entries to more than twenty languages for true international reach. Award winners are further invited to join the glamorous black-tie gala-night and award ceremony in Italy to pick their 3D Printed trophies, design excellence certificates and hardcover yearbooks.
About A' Design Award & Competition
A' Design Awards were established to showcase superior examples of good design across a range of creative industries, therefore the accolades are organized not only in fashion & jewelry design but also in other disciplines such as spatial design, industrial design, graphics design and communication design. A' Design Award & Competition presentation in 35 languages as well as latest design news can be accessed at http://www.designinternational.org.