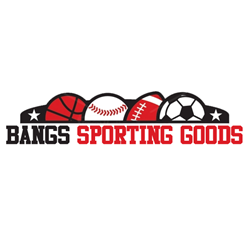 (PRWEB) January 23, 2014
Clifford Green is pleased to announce the creation and launch of his new website venture, http://www.BangsSportingGoods.com. The website offers a grand assortment of sporting good products including camping gear, fishing equipment, hunting gear, and more. Green has been interested in sports and the outdoors for all of his life and has developed an expertise about these types of products through his own experiences. He wants to use his experience to help like-minded individuals find the best possible products for the outdoor activities that they love.
There are plenty of excellent products featured within the merchandise of BangsSportingGoods.com. All of the products are high quality ranging from camping gear to hunting gear like binoculars and other optic products. In the future, Green plans to add more outdoor sports items as well as apparel products such as clothing, coats, gloves, vests, and more. By periodically updating the site's merchandise, Green hopes to encourage customers to keep coming back to the website to check out what new items have been added.
Customer service is something that is very important to Green regarding each and every transaction made on BangsSportingGoods.com. "I want to treat everybody like I want to be treated and I intend to stand behind the products and make sure the customer's happy. I want to ensure that the goods are shipped in a timely fashion and that they arrive to the customer in good shape," Green stated. "If anyone is unsatisfied, I will help to refund their money, get them a new product, or otherwise satisfy their needs."
To complement the main website, Green is also launching a blog located at http://www.SportingGoodsNews.com. The blog will feature topics related to the products that are offered on the website in the different sporting fields. It will discuss Green's own personal experiences as well in order to allow customers to know he is a sportsman himself and knows what he is talking about. Through the blog, he hopes to help guide customers towards making informed decisions when purchasing products from the online store.
About the Company:
BangsSportingGoods.com -- a division of Bangs Market Place, LLC -- is owned and operated by Web entrepreneur Clifford Green.
****
Clifford Green
http://www.BangsSportingGoods.com
(325) 752-7481
iePlexus, Inc.
http://www.iePlexus.com