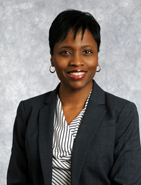 Cleveland, Ohio (PRWEB) April 18, 2014
In CHAMPS Patient Experience's most recent blog post, "Dr. Bertice Berry Inspires a Celebration of the Patient Experience," Toya Gorley shares her thoughts on the topic. Gorley attended The Beryl Institute Patient Experience Conference last week and was particularly moved by a keynote presentation by Dr. Bertice Berry who described her mother's healthcare journey and last days as a hospital patient.
The heartwarming story Dr. Berry told at this conference reminded her of all of the deliberate acts of kindness, the employees who embrace patients (and co-workers) like beloved family members, and the true miracles that happen in healthcare organizations every day. Often, work in patient experience is centered on training people, fixing processes, or transforming organizations to create a better experience for patients, families, and healthcare employees. Gorley explains, there is certainly room to elevate the patient experience, but she encourages readers not to forget to "clean our filters" and celebrate the positive impact that employees are making for patients, their families, and each other right now!
Gorley closes her blog by asking readers to share how they celebrate the patient experience.
To learn more about the CHAMPS Patient Experience blog, PX Perspective, visit http://www.pxperspective.com.
###
In partnership with Santalucia Group, CHAMPS Patient Experience offers a variety of services to enhance the patient experience. Led by Carol Santalucia, a recognized leader in patient experience with more than 30 years of expertise, CHAMPS offers outcomes-based services designed to create an optimal patient experience. We believe providing an optimal patient experience not only makes sense intuitively but also leads to improved healthcare outcomes, increased patient loyalty and an enhanced financial position for our clients. To learn more about us and our services, visit http://www.champspatientexperience.com.