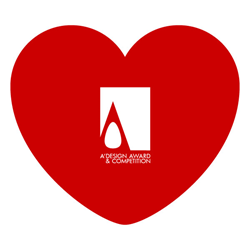 This Valentine's Day, you can give the gift of 'achievement' to your designer friends.
Como, Italy (PRWEB) February 14, 2014
Designers, who are on a constant quest for aesthetic perfection and beauty in their works, can be picky when it comes to gifts. Each designer has a unique style and perspective on life, making it harder to choose the right gift. Truth be told, there are a plethora of advice and a paucity of assistance when choosing the best gifts for designers.
If you offer them an object, designers look for details and quality of craftsmanship as well as originality and scarcity: designers prefer objects that are well designed, creative and imaginative but also exclusive. Best gifts for designers are usually those which ignite imagination or those that could create a strong emotional reaction. Experts and gift guides therefore market the following as great gift ideas for designers: tools for designing better, designer toys, designer gadgets, designer jewelry and any other handmade or limited edition products made by other designers or design oriented companies.
On the top of Maslow's famous hierarchy of needs, you will find "creativity" which all designers need to satisfy for their self-actualization, therefore the perfect gift for a designer is not an object but rather an experience that could ignite and boost creativity, help them achieve self-esteem and confidence. The perfect gift for a designer could be a reward for their talent, recognition of their work, but of course it could be a gift card as well.
The A' Design Award Gift Cards are extraordinary; they let designers to nominate their works to the A' Design Award & Competition, where designers from all countries and disciplines compete with their talents and creative works. In other words the A' Design Award Gift Cards are tickets to "fame, prestige and recognition," a great gift idea for designers, artists and architects.
Entries to the A' Design Award & Competitions are peer reviewed and blind judged by the A' Design Award Jury which is composed of prominent designers, key figures in design industry, established scholars and influential press members.
Winners of the A' Design Awards will receive a unique 3D printed metal trophy and the laureates will get international media exposure, invited to an exclusive gala-night and have their works exhibited in Italy. Award winning designers will also receive the design excellence certificate as well as a PR campaign that includes marketing and promotion of their designs to international buyers and media members. Awarded works will further be published in the annual of best designs and have their project descriptions translated to 20+ languages and communicated to thousands of publications worldwide. Winners are promised "fame, prestige and international publicity."
About the A' Design Awards
A' Design Award & Competition is a premier annual international juried design competition which aims to highlight and advocate good design by attracting the attention of design oriented media to award winners. The A' Design Award is organized in a wide range of creative disciplines and the laureates are provided extensive public relations and communications services. The A' Design Accolades aims to acknowledge promise, innovation, and individuality in a designers' work and to help advance their careers. Learn more at: http://www.whatisadesignaward.com.