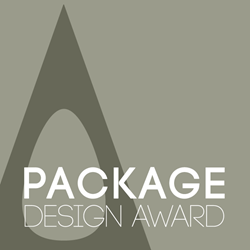 Best package designs are highlighted.
Como, Italy (PRWEB) April 30, 2014
The results are in! The best packaging design winners for 2014 have been announced and published by the A' Design Award & Competition. Winners were peer-reviewed, anonymously voted and carefully selected by the esteemed 50-person jury panel of the A' Design Award & Competition following strict evaluation guidelines. Press members, journalists and media members from all countries are called to browse and feature the very best packaging designs at http://www.designmag.org.
The A' Design Award & Competition is the worlds' largest design competition, organized internationally in a wide-array of categories. A' Design Awards recognize the best designs in all countries in all industries. A' Design Awards also annually publish design leaderboards across all disciplines at http://www.designclassifications.com.
The A' Packaging Design Award Category is one of the most competitive design competition categories where both the quality and quantity of the works make it harder for jury to pick winners. Platinum, Gold, Silver, Bronze and Iron awards are given based on the level of merit and quality of designs. Entries judged best in each category are awarded the Golden A' Design Award, while the very best project in each design category are awarded the Platinum A' Design Award. Entries are evaluated on criteria such as aesthetics, ergonomics, creativity, innovation, sustainability and others. Winners are annually invited to attend the glamorous gala-night and award ceremony as well as the exhibition in Italy to collect their trophies, design excellence certificates, and hardcover yearbooks.
The 2015 A' International Design Awards are now calling for entries from international businesses, designers and institutions across 105 broad categories. The A' Design Awards do truly cover the broadest spectrum of design categories offered in the world of design accolades in order to bring the different creative design disciplines together for networking and knowhow dissemination, but most importantly the A' Design Awards bridges different design disciplines together by connecting laureates from all design disciplines under the same roof.
Early-entries can be made online at http://www.adesignaward.com till June 30, 2014. Results will be announced on April 15, 2015.
About A' Design Award & Competition
The A' Design Award and Competition aims to promote highest standards in design and targets to raise the bar for practitioners as well as manufacturers by highlighting the very best designs in each design field from all countries. The A' Design Awards program was established to recognize and acknowledge designers for their outstanding creative work that demonstrates originality and innovation. A' Design Award & Competition presentation in 35 languages as well as latest design award news can be viewed at http://www.designinternational.org.