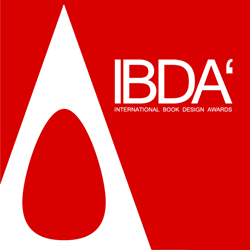 Best book designs will be highlighted.
Como, Italy (PRWEB) February 28, 2014
Creativity and dedication of book designers worldwide will be celebrated at the A' International Book Design Awards (IBDA) which recognize the best of book design and production from all countries. A' Design Award & Competition is looking for original and creative book designs from worldwide authors, editors, publishers, illustrators, book designers and writers which demonstrate exceptional aesthetics as well as fascinating and engrossing content.
Submitted books will be judged by their covers as well as many other criteria to select only the most outstanding and astonishing book designs. Entries will be peer reviewed and anonymously voted on criteria such as content, illustrations and graphic work, typography, format, style, layout, attention to details, overall aesthetic appeal and design. The Book Design Award jury consists of scholars, design professionals and press members. Applicants shall submit 5 images from their book designs that demonstrate the cover and different sections or chapters. The entry platform especially allows participants to upload a partial PDF version of their books that would be visible only to the jury members so that the entries could be carefully reviewed and fairly judged. Entries of both digital and traditional publications are accepted. Entries must be designed in the last 10 years.
Laureates of the A' International Book Design Awards will be given an extensive list of services to promote and celebrate their award status. The A' Design Prize, which is given to awarded entries consists of PR and marketing services such as press release preparation and distribution, communication to thousands of publications and translation of award winning book designs' descriptions to twenty different languages for true international reach. Laureates will also be invited to the grand award ceremony and exhibition. Award winners will also receive the 3D printed metal trophy, yearbook publication, design excellence certificate and a license to use the "award winning book design" logo on their publications or as a part of their marketing and communications.
Entry forms, presentation guidelines, evaluation criteria, list of jury members, and further details can be obtained at http://www.adesignaward.com Registrations shall be completed by Sunday, March 30, 2014 by 23.59 GMT+1. Results will be announced on April 15, 2014 and the award ceremony and gala-night will be held at Villa Gallia, Como Lake, Italy on Saturday, August 9, 2014.
About the International Book Design Awards
Promotion of books and culture is essential for the wellbeing of society and thus A' Design Award & Competition established the International Book Design Awards to promote excellent and outstanding book designs worldwide. The aim of the International Book Design Awards is to push forward professionals in the publishing industry to come up with superior book designs that not only entertain and engage readers but also promote the culture of reading.
About the A' Design Award & Competition
A' Design Award and Competitions are organized annually and in all design disciplines to push forward creative talents and companies worldwide to come up with superior designs that benefit society. A' Design Award & Competition has a philanthropic goal to support, highlight and recognize designers and companies that benefit general public through their outstanding, creative and original contributions in the fields of design, science and technology. Learn more about A' Design Awards at http://www.whatisadesignaward.com.