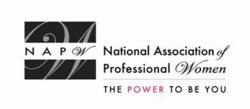 Garden City, NY (PRWEB) March 04, 2014
The National Association of Professional Women honors Evelina Stefanova, Global Service Model Transformation/Senior Specialist at Avon Products, Inc., as a 2013/2014 Professional Woman of the Year for leadership in marketing with this prestigious distinction. As the largest, most-recognized organization of women in the country, spanning virtually every industry and profession, the National Association of Professional Women is a powerfully vibrant networking community with over 600,000 members and nearly 400 Local Chapters.
Ms. Stefanova has been with Avon Products, Inc. for more than 15 years. She started as a customer service and operations manager for its eastern European region that included Bulgaria, Albania and Macedonia. Ms. Stefanova managed all operating structures, policies and procedures associated with customer service and logistics, build up strategies and plan activities for future business development.
In 2010, Ms. Stefanova took on the role of senior manager-global service model transformation specialist where she was responsible for the global core model for the respective process area. She designed and implemented web-based business platforms to support real-time pricing and promotions to enhance a user's experience and support generating incremental sales. Ms. Stefanova continues to gather detailed business requirements for the identified processes and facilitates design sessions with extended team members from across the globe.
Presently, Ms. Stefanova is continuing to assist in the development of a prototype of the core service model to more clearly demonstrate the functionality and capabilities for the market leaders to approve, while partnering with development and IT leads to effectively address and resolve design issues. Ms. Stefanova also played a significant role in the biggest global project her company has been running with a budget of $700 million. In a previous position with Avon she implemented global internet application in 24 markets, which contributed to converting 80% of the business from paper to on-line – even in countries where the internet access is less than 20% .
NAPW provides an exclusive, highly advanced networking forum to successful women executives, professionals and entrepreneurs where they can aspire, connect, learn and achieve.