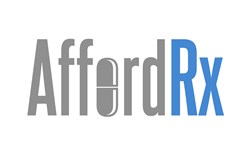 Nargate, NJ (PRWEB) January 15, 2014
The rising cost of healthcare is a continued source of debate and worry for many US citizens. The cost of medications can be untenable—especially for families that lack health insurance coverage. In 2012, over 50 million prescriptions were written but never filled. Cost is cited as the number one reason that patients don't fill (or refill) their prescriptions as directed. It's estimated that such medication noncompliance costs taxpayers millions of dollars each year.
In the case of conditions like hypertension, noncompliance can result in deteriorated health or even premature death. That's why AffordRx has been helping thousands of families afford the prescription medications that they need by offering Bystolic coupons and other great discounts via a medication discount card.
It's in everyone's best interests to help those who need prescription medications to obtain them affordably. AffordRx offers Bystolic coupons, as well as those for other hypertension medications. Given that up to 30% of adults suffer from some degree of elevated blood pressure, saving 10%-75% on hypertension medication doesn't just save money—it saves lives. The number of Americans who have difficulty paying for their medications has increased every year since 2001. AffordRx hopes to decrease this number by offering big savings on so many prescription medications.
The Bystolic prescription discount card is available at no cost. Interested patients don't even need to fill out a form or medical questionnaire; they can simply print the card immediately on a home printer, or request a card to be mailed to them at no charge. The prescription discount card is accepted at thousands of local and chain pharmacies for discounts of up to 75% on prescribed medications. The card is valid for patients without insurance, or whose insurance does not cover all prescribed medications. AffordRx believes everyone has the right to affordable medications.