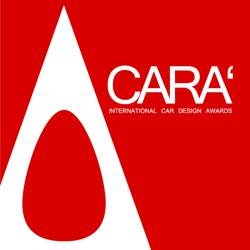 Best car designs will be highlighted.
Como, Italy (PRWEB) March 12, 2014
Today, A' Design Award & Competition announced the call for nominations for the annual International A' Car Design Awards. Automobile manufacturers, in-house design teams, car stylists and professional automobile designers worldwide are invited to submit their best car designs regardless of production status. The A' Car Design Awards will be given out to the cars that set the highest standards in their class and each year, only the best of the best gets the "Ultimate Car Design Award".
The A' International Car Design Awards are open to entries of Small Cars, Family Cars, City Cars, Small SUVs, MPVs, Estate Cars, Luxury Cars, Sports Cars, Executive Cars, Coupes, Large SUVs, Open-Top Cars, Green Cars, 4x4 Dual Cabs, Luxury SUVs, Compact Sedans, Full-Size SUVs, Convertibles, Minivans, Full-Size Sedans, Hatchbacks, Midsize Sedans, Pickups, All-Terrain 4WDs, Performance Cars, Light Cars, People Movers as well as any other commercial car designs in all segments. Entries to the A' Car Design Awards will be judged for their exterior designs, interior designs as well as specifications.
Best Car Designs will be judged based on evaluation criteria such as originality, function, performance, artistic excellence, added value, safety, environment, significance, practicality, aesthetic appeal, comfort, ergonomics, interior design, interface design, build quality, noise reduction and others. Sustainable car designs that are demonstrating efficient use of energy, including but not limited to hybrid and electric cars will especially be highlighted. Nominees should submit 5 images of their car designs, as well as a PDF document for technical details. Entries will be peer-reviewed and anonymously judged by a 50-person jury panel of academics, design professionals and press members. The decision of the jury shall be final.
There will be 5 different distinctions: Platinum, Gold, Silver, Bronze and Iron. The number of awards will depend on the number of nominations. Laureates will be invited to take part in the black-tie Gala-Night and Award Ceremony in Como Lake, Italy to receive their design excellence trophies, award certificates and yearbook of best designs as well as to attend the exhibition of awarded designs.
Laureates of the A' Car Design Awards will also receive significant PR and Marketing services and tools to celebrate the status of winning the accolades that includes but not limited to press release preparation and distribution to thousands of international publications, translation of award winning design descriptions to over twenty languages, lifetime license to use the "Award Winning Design Logo" as a part of their marketing and communications as well as editorial coverage by numerous press partners.
Nominations can be made online at A' Design Award & Competition website: http://www.adesignaward.com where further participation details such as key dates, list of jury members, eligibility criteria, submission and presentation guidelines, and registration forms are available. Nominations shall be completed by March 30, 2014. Results will be announced on April 15, 2014.
About the A' Car Design Awards
Unlike other car design awards which test submitted cars based on driving and testing in order to provide consumers with comparative information on vehicles that are new to the market, A' Design Award focuses more on the innovations, originality and ingenuity embedded in the cars. The nominated cars are not tested since the competition is also open to concept stage designs as well. The purpose of the A' Car Design Awards is to feature highly original, innovative and promising car designs that are not only visually appealing but also comfortable and sustainable. Car designs that improve the quality of life of consumers will be highlighted.
About the A' Design Award & Competition
Organized under hundred different design disciplines each year, the A' Design Award & Competition aims to highlight extraordinary designs in all industries from all countries. The ultimate aim of the A' Design Competition is to push forward designers and manufacturers to come up with superior products that push boundaries of science, design and technology in order to create positive value for the society and to improve the quality of life of consumers. Learn more at http://www.whatisadesignaward.com