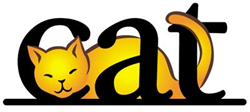 (PRWEB) June 25, 2014
Ursula Hutchinson is proud to announce the creation and launch of her new website venture, http://www.CatsInGeneral.com. The website features a large selection of cat products including everything from cat trees to cat food. Hutchinson was inspired to start her website by her own love of cats. She wanted to help pet owners like herself take better care of their cats by providing them with the supplies that they would need to care for their pets at prices that were reasonable.
There are many high quality cat products featured within the merchandise of CatsInGeneral.com. The website carries items including canned cat food, cat climbing trees, catnip toys, cat scratching toys, interactive cat toys, grooming supplies, cat beds, laser cat toys, and much more. In the future, Hutchinson is considering expanding the product lines on the website to include litter boxes and litter box furniture. By occasionally updating the merchandise available on her website, she hopes to encourage customers to return to look for new items for their pets.
Providing a wide range of cat products in a single place is of extreme importance to Hutchinson when it comes to CatsInGeneral.com. She is dedicated to finding high quality products to put on the site. While the product line may grow and change, she plans to keep her focus narrowed to cats so that she is able to provide products that she can judge from her position as a cat owner.
To complement the main website, Hutchinson is also launching a blog located at http://www.CatsInGeneralBlog.com. The blog will focus on topics that relate to cats and their care. Hutchinson plans to share information about the products that are available on her website. She also plans to provide some solutions to behavioral problems and habits that cats may develop, such as cord chewing. The goal of her blog will be to provide cat owners with the information that they need to take better care of their pets.
About the Company:
CatsInGeneral.com, a division of Hutchinson Financial, is owned and operated by Web entrepreneur Ursula Hutchinson.
****
Ursula Hutchinson
http://www.CatsInGeneral.com
(403) 328-108
iePlexus, Inc.
http://www.iePlexus.com