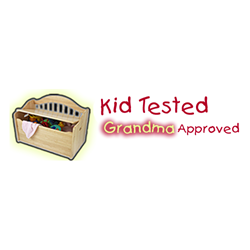 (PRWEB) January 10, 2014
Elizabeth Neely is pleased to announce the creation and launch of her new website venture, http://www.ChildrenToyBox.com. The website offers a broad variety of carefully selected high-quality toy products that are perfect for parents, grandparents, and godparents to send or give to children. Neely was inspired to launch her website after seeing her own children and grandchildren playing with low-quality plastic toys that have been marketed to parents and children. "My idea with this website was to carefully select classic, traditional, sturdy, durable items which grandparents and others could purchase with confidence that the gift was a high-quality item likely to be passed down to future generations," Neely stated.
There are many excellent toy products featured within the merchandise of ChildrenToyBox.com that are appropriate for boys and girls from birth to ten years old. There is an emphasis on toys that are safe and ecologically friendly, as well as on interactive and imaginative play. Many of these items are of superior quality and are unlikely to be duplicated on other toy websites. Neely will also be featuring a special section containing toys for two or more children at play, in order to promote social interaction and interpersonal skills, which would be perfect for family rooms, schools, nurseries, and other sites conducive to adult-to-child or child-to-child interaction.
In the future, Neely intends to update the product lines offered on ChildrenToyBox.com with new, interesting items. By periodically updating the merchandise featured on the website, she hopes to encourage customers to keep coming back to check out what new items have been added. Neely does not intend to emphasize electronic items, instead favoring traditional toys that will remain timeless.
To complement the main website, Neely is also launching a blog located at http://www.KidTestedGrandmaApproved.com. The blog will feature topics related to any kind of news of interest to consumers of products from the toy industry. There will be suggestions of toys that are prize-winning or otherwise superior in quality, recommendations for ways to entertain children on rainy days, and information regarding timeless, classic toys that encourage innate play tendencies in children. Neely's goal is to help customers make informed decisions when purchasing products on her website.
About the Company:
ChildrenToyBox.com – a division of Neely Group Enterprises, LLC – is owned and operated by Web entrepreneur Elizabeth Neely.
****
Elizabeth Neely
http://www.ChildrenToyBox.com
(404) 237-0365
iePlexus, Inc.
http://www.iePlexus.com