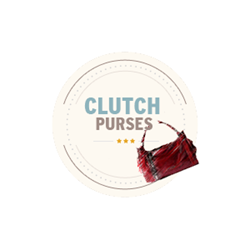 (PRWEB) January 09, 2014
Darlene Ash is excited for the launch of her new website, http://www.ClutchPursesAndAccessories.com. The website has an inventory that consists of many well-known designer names at reasonable prices. Some of the recognizable names include Yves Saint Laurent, Fendi, Gucci, Christian Dior, Coach, Miu Miu, Prada, Valentino and Versacci for sunglasses, along with more affordable options in accessories inspired by those designers. Soon, Ash will be looking to expand the accessories offered on the website by adding more sunglasses and adding more designer products for men. Ash has always loved the industry and finds it exciting to help clients find the best fashion accents.
For customers looking for something in their price range, there are more products being added that are designer-inspired. ClutchPursesAndAccessories.com now has off-brand quality leather items and accessories that look attractive and fashionable much like the higher quality competition while staying affordable for the average person. This makes the products easier to work into an everyday budget without sacrificing the ability to stay up on the trend. In addition to the affordable prices of the purses, scarves and wallets, customers can expect free shipping on orders that are $50 or more and the tax is already added.
Even with these lower prices, customers can still expect to be treated like family when they shop on the website. The company's mission statement is simple: offer the best products and cater to the customers and their needs. Whether a client has a problem receiving shipment or wants to provide feedback about any of the products, ClutchPursesAndAccessories.com consistently strives to be timely and helpful for each customer on an individual basis.
For customers that love the products on the website, Ash also offers fashion tips on her blog located at http://www.PursesAndProductsBlog.com. The blog will feature tips on picking out the right sunglasses, the new trends, and how to find the perfect evening bag. Ash is looking forward to helping customers navigate the tricky venture of matching the color of a clutch purse with a trendy outfit for a night out, making it fun to complement different colors in an outfit clients may not have otherwise considered.
About the Company:
ClutchPursesAndAccessories.com – a division of DAA Unlimited, LLC – is owned and operated by Web entrepreneur Darlene Ash.
****
Darlene Ash
http://www.ClutchPursesAndAccessories.com
(832) 561-2055
support(at)ClutchPursesAndAccessories(dot)com
iePlexus, Inc.
http://www.iePlexus.com