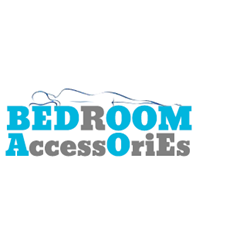 (PRWEB) January 09, 2014
Edmund Jones is proud to announce the creation and launch of his new website venture, http://www.ComfortAtNight.com. The website offers a large assortment of products that involve the comfort of the evening and night, including duvets, duvet covers, robes, comforters, and much more. Edmund grew up in England with simple blankets and sheets on the bed and was introduced to duvets when traveling in other parts of Europe such as Germany. Upon realizing how much more comfortable and efficient this type of bedding was, he decided that he wanted to share what he had discovered with others who were looking for a better and more comfortable night's sleep, which is what inspired him to start his website.
There are many excellent products featured within the merchandise of ComfortAtNight.com including a great number of quality comforter sets and other bedding products, as well as robes. Though the website currently focuses on cotton and Egyptian cotton products, Edmund is interested in eventually expanding the product lines offered on the website to include more woolen products. By periodically updating the site's merchandise, he hopes to encourage customers to keep coming back to the website to check out what new items have been added.
Customer service is something that Edmund wants to emphasize regarding each and every transaction made on ComfortAtNight.com. He is always willing to respond quickly to customer feedback and the website itself has been designed so that it is simple to navigate so that potential customers can easily find the products that they are looking for.
To complement the main website, Edmund is also launching a blog located at http://www.BedroomAccessoriesBlog.com. The blog will feature topics related to the different products that are prominently featured in the online store. Edmund will also discuss topics such as the history of cotton and Egyptian cotton and other things connected to the products sold on the website that might be of interest to potential customers.
About the Company:
ComfortAtNight.com -- a division of EHM Online Enterprises, LLC -- is owned and operated by Web entrepreneur Edmund Jones.
Edmund Jones
http://www.ComfortAtNight.com
(513) 683-9884
iePlexus, Inc.
http://www.iePlexus.com