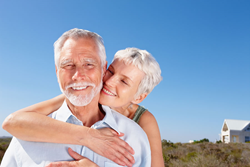 ...the broker can help find the best plan in your area.
Omaha, NE (PRWEB) February 28, 2014
FreeMedicareReport.com, a leader in analyzing Medicare supplement options, understands the challenges when shopping for a Medigap insurance provider. Some states have over 50 companies selling Medicare supplement insurance, and most of these companies offer more than one plan type.
FreeMedicareReport.com has provided a helpful list of what to consider before selecting a company for your Medigap insurance plan:
1) What type of plan are they selling you?
Community-Rated: All ages pay the same amount.
Issue-age-rated: Premium set at the age you enroll with no age based increases later.
Attained-age-rated: Premium will increase based on age.
2) Are you eligible for any discounts?
Some companies offer discounts for married couples, non-smokers, annual payments, and for signing up with an automatic bank draft.
Medicare SELECT plans can save you money but may require you to use specific providers.
High-deductible options are available and can save you money every month, but you will need to pay the deductible before coverage starts.
3) Do you want to work with the company directly or use a broker?
When you work directly with the company you will only have their options for the plan that interests you.
When you work with a broker you will have a variety of options and the broker can help find the best plan in your area.
4) What is the market experience for the company?
Some Medicare supplement companies have been around for decades and some are just opening shop this year.
Medigap insurance is heavily regulated, but more years in the market is usually a good thing for an insurance company.
5) Does the company have financial stability?
You pay monthly premiums to be protected when an illness happens, and you want your insurance company to have funds available.
Medicare supplement insurance companies must submit financial data to the government and this information is available to the public.
This public information can help you find a carrier that is stable enough for your risk tolerance.
6) Has the company had substantial premium price increases in the past?
Most Medigap insurance companies increase their premium price every year, but the amount of these price increases is important and affects the total cost of your health insurance.
Finding an insurance company with low historical premium price increases can save you a lot of money in the long term.
FreeMedicareReport.com is your one-stop resource to find the best Medicare supplement plan for you and your spouse.
You can compare all of your Medigap options here: https://www.freemedicarereport.com/.