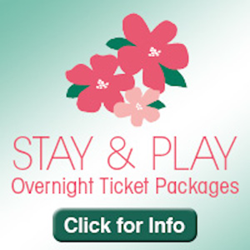 Travel Planning Made Simple
Winchester, VA (PRWEB) March 31, 2014
"Most travel agencies in the Valley do not sell the Valley," said Nancy Craun, owner and founder of Go Blue Ridge Travel. "There are two reasons. Local travel agencies help people from the valley who want to go somewhere else for a vacation. Second, it is difficult to earn a commission from attractions and accommodations in the Valley. The tourism businesses in the Valley are not connected as a 'destination'. The visitor has to use their imagination and know-how to create their vacations. You do not have a 'Sandals' selling the destination with an 'Island Routes' selling the excursions under one roof for the tourist."
Beginning with the Shenandoah Valley Apple Blossom Festival, Go Blue Ridge Travel will offer a concierge planning service with Unique Travel Events. "The goal of this new planning service is to help the busy professional to take a break and visit the Virginia mountains and valleys. Andrea Savitch, owner of Unique Travel Events has been sending people to the Valley for years. "A popular attraction has been Staunton,Virginia," said Savitch. "From the American Shakespeare Center, the Frontier Culture Museum to Stonewall Jackson Historic Hotel, my clients have always come back happy and most importantly relaxed. The biggest surprise in the valley is the growth of cultural happenings."
"As a business professional, I can tell you first hand how hard it is to keep up with my daily tasks and still make time for planning for the events that are most important to me. I never really knew the power of Unique Events until I had Andrea make Valentine's Day special for the Lady of my life. Unique Events's ability to plan effectively, understand her client needs and most of all be dependable ensured Valentine's Day was not just another day. . . but one to remember . . . Thank You, Unique Events" Roosevelt Williams, owner of Majestic Mobile Detail, Inc.
Unique Travel Events's Apple Blossom packages are designed for romantic couples, friends fun weekend together, or a family excursion. These packages range in price from $500 to $725.
Celebrating its 87th year, the Shenandoah Apple Blossom Festival is a series of more than thirty events including a two day wine festival, band competitions, dances, parades, carnival, a 10K race, and more. The Festival is held in Winchester – Frederick County Virginia, in the beautiful and historic Northern Shenandoah Valley, just 75 miles west of Washington, D.C. A small city with a rural atmosphere, Winchester is within easy driving time from Philadelphia and Pittsburgh, PA, Baltimore, MD and Richmond, VA. Crowds in excess of 250,000 attend the Festival each year.
For the weekend of April 25th, The 'Bloomin Romance' and the 'Bloomin Blast with Friends' packages include a two night lodging of their choice, tickets to the wine festival and to the Oldies Rock N Roll Festival, dinner, and a Bloomin wine gift. Clients can also attend the First Annual 'Destination - BLUE RIDGE' consumer show on Sunday with an opportunity to win a free Getaway. The next weekend, May 2 - 4th, the Bloomin Romance package includes attending the Coronation of the Queen, enjoying the Midway, tickets to the 80's Dance party again a two night lodging stay and dinner, a blooming gift and a surprise event based on the client's personalized plan.
The Bloomin Barrel of Family Fun package is for two adults and two children under 12. The Bloomin Wine Festival weekend includes wine festival tickets, lodging and dinner, tickets to Family Drive In Movie night and a Bloomin Gift. The next weekend will include playing at the midway, attending the coronation with tickets also to the parade, fireworks that night and tickets to the weekend in the Park Expo. Again a surprise event will be included in each package based on personalizing the package to the client.
For the summer, Unique Travel Events is designing packages to include the Shenandoah Summer Music Theater 2014 Season. Packages will include a winery - culinary package and an adventure package for adults to a getaway with Nana for families to include the 'King and I' and 'Mary Poppins' theater productions.
Every weekend offers the possibility to have a great road trip getaway here in the Piedmont and Shenandoah Valley of Virginia and West Virginia. Unique Travel Events would be happy to customize a package around the client's interests!
About GoBlueRidgeTravel.com
In 2011, GoBlueRidgeTravel.com (GoBRT), a division of Encore Event Partners was launched to be a travel getaway guide for trip planning in Virginia, West Virginia, and Maryland. GoBRT is the only Tri-State regional website showcasing the activities, events, and accommodations in the Blue Ridge Mountains, The Piedmont, and Shenandoah Valley. With a ten year relationship of marketing the region to brides for their wedding destinations, GoBRT is now reaching out to families branding the trademark 'GoBRT's Kids Bucket List' showcasing the experiences tots to teens should have prior to turning eighteen in the valley. In July 2013, Go Blue Ridge Travel with eight Virginia partners received a Marketing Leveraging Grant from Virginia Tourism to develop a mobi website, Shenandoah Valley Kids Trail, with the target market being families. Expanding to Natural Bridge in 2014, Go Blue Ridge Travel's goal is to brand this 160 mile radius as a travel and wedding destination both nationally and internationally.
Contact: Nancy Craun Founder and President GoBlueRidgeTravel.com Phone: 540.533.1853 Email: info(at)GoBlueRidgeTravel(dot)com.