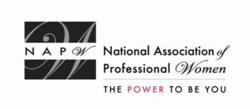 My skills and areas of expertise include construction management.
Garden City, NY (PRWEB) March 11, 2014
NAPW honors Karen R. Ginnelly as a 2014 Professional Woman of the Year for leadership in telecommunications construction with this prestigious distinction. As the largest, most-recognized organization of women in the country, spanning virtually every industry and profession, the National Association of Professional Women is a vibrant networking community with over 600,000 members and nearly 400 Local Chapters.
"My skills and areas of expertise include construction management," says Ms. Ginnelly, who has amassed over ten years of hands-on experience in managing construction products. With a professional track record that includes some of the industry's most prestigious construction companies, Ms. Ginnelly continues to bring her core values and results-driven work ethic to deliver outstanding outcomes in each role she assumes.
Since her employment with Overland Contracting in June 2010, Ms. Ginnelly has steadily rose up the ranks to her current position as programs operations manager. Prior to this role, she served as the company's regional operations manager where for over a year, her responsibilities included overseeing all construction personnel and activities in the Chicago, Indianapolis and Fort Wayne markets. A born leader, Ms. Ginnelly accepted this task with ease and soon developed an entire team of top-notch professionals trained in company procedures and computer systems.
In the time that is not spent contributing to the success of her company, Ms. Ginelly enjoys remodeling and renovating and is an active supporter of the Make-A-Wish Foundation. Her longstanding professional success and recent promotion bear testament to the hard work and dedication that have earned her this recognition from the National Association of Professional Women.
NAPW provides an exclusive, highly advanced networking forum to successful women executives, professionals and entrepreneurs where they can aspire, connect, learn and achieve. Through innovative resources, unique tools and progressive benefits, professional women interact, exchange ideas, advance their knowledge and empower each other.