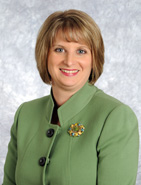 Cleveland, OH (PRWEB) July 02, 2014
In CHAMPS Oncology's most recent blog post, CQIP – A Valuable Performance Evaluation Tool, Karen Schmidt shares her thoughts on the topic.
Over the years, the American College of Surgeons has had an unwavering focus on quality improvement programs that enhance patient care. From the implementation of the Commission on Cancer (CoC) in 1922 to the National Accreditation Program for Breast Centers (NAPBC) in 2008, cancer programs across the country have been provided the framework to ensure their patients receive quality services and support.
Continuing with this quality trend, the Cancer Quality Improvement Program (CQIP) has been established through the National Cancer Data Base (NCDB). CQIP provides CoC-accredited cancer programs with a customized report on quality provided to their patient population and encourages them to:

Identify populations that would benefit from early prevention and detection.
Increase compliance rates based on nationally accepted treatment guidelines.
Conduct in-depth quality reviews to develop and implement corrective action plans.
Provide aggregate information to payers on their performance.
Because the focus of CQIP is quality, cancer registrars will need to ensure the data they collect and submit is accurate and that they are available to answer questions and provide more information based on the data contained in their facility's CQIP report. With the Cancer Liaison Physician leading the charge by presenting CQIP to their cancer committee, programs now have a valuable resource to evaluate, interpret and report their performance.
Schmidt closes her blog by asking readers, "Has your cancer program utilized CQIP to improve patient care?" To learn more about the CHAMPS Oncology Outlook blog, visit http://www.oncologyoutlook.com.
###
In this transforming healthcare environment of patient-centered care, CHAMPS Oncology - like cancer program administrators, clinicians, industry leaders - understands the importance of quality cancer information for administrative planning, clinical outcomes and performance measures to improve quality of cancer care. CHAMPS Oncology's team of cancer information specialists and multi-credentialed certified tumor registrars (CTRs) strategically partners with cancer programs nationwide offering customized strategies and solutions that best complement the respected cancer programs they are privileged to assist. CHAMPS Oncology specializes in cancer information management, cancer program consulting, informatics, data quality and education, and quality initiatives. For more about CHAMPS Oncology, please contact Toni Hare, RHIT, CTR, Commission on Cancer-trained consultant and vice president, at 216.255.3716 or by email.