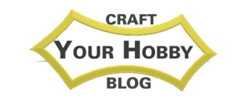 (PRWEB) January 29, 2014
Myrna Tuttle is proud to announce the launch of her new website venture, http://www.CraftYourHobby.com. The website offers a wide range of hand tools specially designed for different types of woodworking projects. She was inspired by her father, who was the first to teach her about woodworking by taking her to a hardware store and telling her about the different tools and what they could be used for. Tuttle loves dealing with wood and hopes to help others in their craft by providing them with the tools they need.
There are many excellent products featured within the selection of merchandise at CraftYourHobby.com. The website offers a variety of hand carving tools such as carving chisels and carving knives that are made by trustworthy hardware companies like Rockler Woodworking and Hardware. The website also offers a wide range of safety gear and other woodworking accessories. In the future, Tuttle plans to continue providing any tools that might help with hand carving by expanding her product line to include new tools and accessories.
The main emphasis of Tuttle's website is manual hand tools. She thinks that it is important for people to continue working in the way that people have worked for centuries. By offering hand tools at CraftYourHobby.com, rather than electric ones, she hopes to enable people to get back to the roots of woodworking and to create something beautiful with their hands and a few simple tools.
To complement the main website, Tuttle is also launching a blog located at http://www.WoodCraftsNHobbies.com. The blog will feature how-to videos and tips, to show people how to use hand tools for woodworking. It will also feature any news or events that relate to woodworking, such as shows and conventions that are coming up. The blog will also share project ideas to help people get started and generate ideas on the different projects that they can create through this medium.
About the Company:
CraftYourHobby.com, a division of Rev Mom, Inc., is owned and operated by Myrna Tuttle.
****
Myrna Tuttle
http://www.CraftYourHobby.com
(805) 967-6693
iePlexus, Inc.
http://www.iePlexus.com