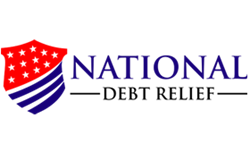 National Debt Relief provided consumers with a lot of warnings to keep them from the dreaded credit card debt.
Philadelphia, PA (PRWEB) April 01, 2014
National Debt Relief published an article that discussed the different credit card traps that consumers should be aware of. The article was published on March 27, 2014 and titled "7 Credit Card Traps You Should Be Careful With."
Through the article, National Debt Relief provided consumers with a lot of warnings to keep them from the dreaded credit card debt. The article discussed how this debt can cripple a consumer financially so they suggest that the use and ownership of credit cards have to be approached with caution.
With that, the article listed these seven traps that are usually associated with credit cards and can lead to so much debt.
1. Minimum payment requirement. This is the minimum amount that the consumer is allowed to pay the creditor. If they stick to this amount alone, the consumer will take a very long time to pay off the debt.
2. Late payments. The article also mentioned that consumers should be careful of late payments - especially late payment fees. It can accumulate the debt a lot faster if the consumer is always late.
3. Schedule of payment processing. This is in connection with the last trap wherein the consumer has to be aware of the cut off time of their due date to avoid the late penalty fee.
4. Initial fixed interest rate. The article explained that this is typically used by creditors to attract new card holders. Consumers are warned to make sure that they know when this introductory rate will expire and change.
5. Balance transfer. This is an effective debt solution but when done incorrectly, can lead to more debt for the consumer. The article warned consumers to understand the rules perfectly before opting for this debt relief program.
6. Cash advance. The high interest rate on credit card cash advances is the reason why the article included this in the traps. The consumer is encouraged to skip this as an option to get emergency funds.
7. Reward programs. This is the last trap discussed by the article. According to them, the consumer is discouraged from getting a card purely for the rewards. If they do not intend to use the card, consumers are advised not to proceed with the application.
To read the rest of the article, visit the website of National Debt Relief or click on this link: http://www.nationaldebtrelief.com/7-credit-card-traps-careful/.
National Debt Relief is a constant recipient of an A rating with the Better Business Bureau. Their debt experts are all certified and trained by the IAPDA or International Association of Professional Debt Arbitrators. Give them a call at 888-703-4948 to find out how to get out of debt.