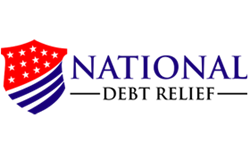 There are people who think that opening credit cards is the only way that they can easily increase their credit score.
Miami, FL (PRWEB) February 17, 2014
National Debt Relief published an article last February 13, 2014 titled "Tips To Help Increase Your Credit Score Without Using A Credit Card." Through this article, the debt relief website focused on credit repair alternatives that consumers can consider.
According to the article, there are people who think that opening credit cards is the only way that they can easily increase their credit score. National Debt Relief do not agree to this. They believe that there are other options they can use. These suggestions can prove to be helpful for people who dislike racking up too much credit card debt.
The article admitted that the choices are limited but they provided the following options.
1. Federal student loan. The article mentioned that students and new graduates can take advantage of their student loan payments to grow their credit score. This can even be an option for people who are trying to get a masteral or any other higher education. This is still considered a debt that must be paid off and if done correctly, can build up the score of the consumer.
2. Installment loan. This is a transaction that can be done with retail stores and similar establishments. The consumer can set up an installment payment scheme for expensive items that they have bought from stores. This option allows consumers to pay for a debt over a longer payment period. If the consumer paid back the debt regularly, they should not have a problem with it.
3. Credit union loan. The third option is to borrow money from a credit union. These financial institutions are similar to banks but they are only accessible to members of the credit union. If a consumer is a member of one, it will be easier for them to apply for a loan and pay it back within a set payment period. If the lack of credit history will keep the consumer from getting an unsecured loan, they can get a secured loan against the money in their credit union account.
4. Peer to peer loans. Another option is peer to peer loans. This is borrowed money from other people in the community. The article explained that it involves an online company that serves as the platform where individual borrowers and lenders transact with each other. They look at credit scores but the lack of a credit ranking will not result in a high interest rate like the ones that banks will impose on borrowers.
5. Payment history from existing recurring bills. This option keeps the consumer from borrowing money to help with credit scores. They can call up their landlord or other existing service providers to help submit their payment history to the credit bureaus. This will show the payment behavior of the consumer and depending on the data, will indicate a high or low credit score.
National Debt Relief urged consumers to consider these options when they are trying to build up their credit score and they do not want to use their credit cards. But in case the consumer would like to use a card, they are advised to practice the proper credit card use and payment behavior. In the end, that is what will help them get a high credit score.
To read the whole article, click on this link: http://www.nationaldebtrelief.com/tips-help-increase-credit-score-without-using-credit-card/.
National Debt Relief offers debt settlement as a debt solution that can help consumers deal with their credit problems. Visit their website to find out more about their debt solutions or call 888-703-4948 to talk to an IAPDA certified debt expert.