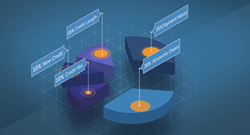 45% of U.S. adults are only somewhat familiar with what goes into their credit scores, and 14% say they're not familiar at all
(PRWEB) May 29, 2014
Lexington Law, the nation's leading credit repair service provider, recently sponsored a study that suggests American consumers do not understand their credit scores very well. The survey was conducted by Harris Poll on behalf of Lexington Law in April 2014 among more than 2,000 American adults ages 18 and older, and asked specific questions related to general familiarity with credit scoring, the factors and information that influence credit scores, and specific issues that impact how such scores are calculated.
"It turns out that the American public is even less informed regarding credit scores than we previously thought," said Dr. Randy Padawer, a psychologist and consumer advocate with Lexington Law. "If these scores didn't impact their lives in so many ways, from buying cars and homes to qualifying for employment and insurance, then perhaps our survey findings wouldn't be so alarming."
By misunderstanding the way credit scores are calculated, consumers could unknowingly damage their credit reports and reduce opportunities to achieve many lifetime goals, Padawer added.
According to the results of the survey, while 63% of Americans are at least somewhat concerned about their current credit score, a quarter (25%) of those who have a bad or fair credit score, say they are prevented from taking action because they don't know where to start.
A few surprising findings Lexington Law uncovered were:

45% of U.S. adults are only somewhat familiar with what goes into their credit scores, and 14% say they're not familiar at all
21% of U.S. adults are not sure what information appears on a credit report
41% U.S. adults say they are very concerned/concerned about their current credit scores
18% of U.S. adults mistakenly believe that online purchases factor into credit score calculation
18% of U.S. adults mistakenly believe gender factors into credit score calculation
Of those who have a bad or fair credit score, 30% say they are prevented from fixing/taking action on their credit score because it is too expensive to fix it
With this in mind, and to continue their educational series, Lexington Law released a new video explaining The 5 Factors of Your FICO Credit Score. "Understanding your credit mix is vitally important," Dr. Padawer said, "and is the key to maintaining a great credit score."
The purpose of the video series is to educate the public on specific areas of misunderstandings and misconceptions. Credit scores are essential to financial health, so for Americans to improve their financial standing they must improve their knowledge of their credit reports and the factors that affect their credit scores.
###
Survey Methodology
This survey was conducted online within the United States between April 25 and 29, 2014 among 2,026 adults ages 18 and older by Harris Poll on behalf of Lexington Law via its Quick Query omnibus product. Figures for age, sex, race/ethnicity, education, region and household income were weighted where necessary to bring them into line with their actual proportions in the population. Propensity score weighting was used to adjust for respondents' propensity to be online.
All sample surveys and polls, whether or not they use probability sampling, are subject to multiple sources of error which are most often not possible to quantify or estimate, including sampling error, coverage error, error associated with nonresponse, error associated with question wording and response options, and post-survey weighting and adjustments. Therefore, Harris Poll avoids the words "margin of error" as they are misleading. All that can be calculated are different possible sampling errors with different probabilities for pure, unweighted, random samples with 100% response rates. These are only theoretical because no published polls come close to this ideal.
Respondents for this survey were selected from among those who have agreed to participate in Harris Poll surveys. The data have been weighted to reflect the composition of the adult population. Because the sample is based on those who agreed to participate in the Harris Poll panel, no estimates of theoretical sampling error can be calculated.
About Lexington Law
Lexington Law is a consumer advocacy law firm with 21 years of experience helping hundreds of thousands of Americans work to improve their credit. They are among the largest network of credit repair professionals in the U.S., employing a growing staff of 24 attorneys and 200+ paralegals/agents across 19 states. The firm empowers credit success through effective services which leverage consumers' rights to legally resolve issues with credit bureaus and creditors. Lexington works to ensure that its clients' credit reports are a fair and accurate representation of their true creditworthiness. For details about Lexington Law's services, attorneys, or statistics visit: http://www.lexingtonlaw.com.
About Nielsen & The Harris Poll
On February 3, 2014, Nielsen acquired Harris Interactive and The Harris Poll. Nielsen Holdings N.V. is a global information and measurement company with leading market positions in marketing and consumer information, television and other media measurement, online intelligence and mobile measurement. Nielsen has a presence in approximately 100 countries, with headquarters in New York, USA and Diemen, the Netherlands. For more information, visit http://nielsen.com.