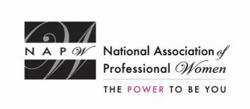 Our precision quality fences and custom gates are built with integrity, pride and with only the best materials.
Garden City, NY (PRWEB) March 04, 2014
NAPW honors Amber N. Hatcher, Vice President of Precision Iron as a 2013/2014 Professional Woman of the Year for leadership in business management with this prestigious distinction. As the largest, most-recognized organization of women in the country, spanning virtually every industry and profession, the National Association of Professional Women is a powerfully vibrant networking community with over 600,000 members and nearly 400 Local Chapters.
"Our precision quality fences and custom gates are built with integrity, pride and with only the best materials," says Ms. Hatcher, who brings the hands-on expertise in financial administration, organizational management and business planning it takes to sustain growth in a challenging economic and commercial environment.
Precision Iron has positioned itself as an industry leader, beginning with the merits of its core values of bringing an innovative quality of competency, integrity and excellence to every project. These values became the key to Precision Iron's continuous growth, commanding the respect of its customers and competitors alike and establishing Precision Iron's prominence within San Antonio, New Braunfels, Austin and all surrounding areas as a family-owned business that cares. As a vice president of a business that demands excellence in product as well as customer satisfaction, Ms. Hatcher's exceptional management, accounting and customer service abilities serve to ensure Precision Iron's growth and sustainability.
For her commitment to achieving success according to her personal standards of excellence, and for her outstanding accomplishments in business with her diversified proficiencies, Ms. Hatcher is being honored as a role model for her industry and her peers.
About NAPW
NAPW provides an exclusive, highly advanced networking forum to successful women executives, professionals and entrepreneurs where they can aspire, connect, learn and achieve. Through innovative resources, unique tools and progressive benefits, professional women interact, exchange ideas, advance their knowledge and empower each other.