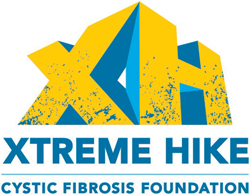 It is an amazing group of people that are up to the challenge of the hike as well as raising money to help find a cure for CF. - Ray Scardigno
Charlotte, NC (PRWEB) April 28, 2014
Team FiltersFast.com is resting up after hiking over 30 miles in one day on the famous Appalachian Trail as part of the Cystic Fibrosis Xtreme Hike. For the past two months, customers at FiltersFast.com were given the opportunity to donate $1.00 upon checkout on the website. FiltersFast.com agreed to match each donation, dollar for dollar, up to $7,500. That along with other generous donations has pushed the total amount raised and donated to $23,408!
For the past 5 years, the Cystic Fibrosis Foundation has been successfully raising funds by executing a series of regional events across the U.S., known as the Cystic Fibrosis Xtreme Hike. The goal of these hikes is to bring awareness to CF and raise money to search for a cure. The dedicated hikers train for months as these events are not for the faint of heart. Most include traversing across rugged terrain in potentially unpleasant conditions. The commitment to the cause keeps the hikers strong. FiltersFast.com President Ray Scardigno said, "It is an amazing group of people that are up to the challenge of the hike as well as raising money to help find a cure for CF."
Cystic Fibrosis affects nearly 70,000 people worldwide. With over $23,000 donated by Team FiltersFast.com, the Cystic Fibrosis Foundation will continue its mission to research and develop clinical trials, drug therapies and other treatments, with the ultimate goal to one day find a cure.
Since 2004, FiltersFast.com remains fully committed as the authoritative resource in air filters and water filters. The company offers first-rate products at the best competitive prices. They strive to add to their customer's overall quality of life by simplifying a sometimes mundane, yet very necessary task. For more information about their wide-range of air filters and water filters, visit http://www.filtersfast.com or call customer service at 1-866-438-3458.