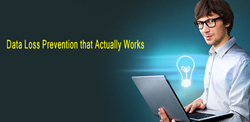 many of our visionary customers have collaborative work environments and see how GTB's Advanced Data Protection solutions permit the flowing of ideas and collaboration through the cloud and social media; with comfort
Newport Beach, CA (PRWEB) June 24, 2014
GTB Technologies, the leader in advanced data protection / cyber security solutions for Global Enterprises and cloud users announced that there has been a huge increase of Enterprise, Government and Defense organizations switching UP to GTB's Advanced Data Protection / Data Loss Prevention solutions.
Receiving comments such as:

"Our DLP from Market Leader A doesn't work. Too many false positives we can't even inspect email"
"I'm looking to change our "market leader DLP B" after 6 years, I've had it"
"Market Leader C is too complicated and difficult, I need to work on it full-time"
"We have a discovery solution by D in place now, but we are not happy with the performance, results and management"
its' become apparent that these accounts have seen the pitfalls and unfulfilled promises of those "market leading" solutions and have decided to switch UP to GTB's Advanced Data Protection Solutions.
With the growth of collaborative working environments, BYOD, BYOC, Cloud services, Big Data and socialization of the enterprise, GTB customers see the benefits and differentiators of GTB's data protection solutions (Network, Endpoint, Discovery, Classification & Cloud DLP).
"Spanning across the globe, from North America, Latin America, Europe, Eastern Europe to Asia and the Middle East; many of our visionary customers have collaborative work environments and see how GTB's Advanced Data Protection solutions permit the flowing of ideas and collaboration through the cloud and social media; with the comfort that their sensitive, confidential data remains just that... confidential". says Daniel Jay, GTB's Channel Manager.
Named a Gartner Visionary for the past 3 years; GTB Technologies is the only Data Protection solution (either via the network, endpoint, discovery, classification or cloud) which can prevent the loss of data from Malware, Frenemies and trusted insiders by blocking sensitive data (structured or unstructured) regardless of file type, language, port or channel, in real-time with impeccable accuracy thus providing true cyber security and insider threat defense whether it be on premise, off premise, in the cloud or as a managed service.
GTB's Advanced Data Protection solution discovers, classifies, encrypts, monitors, protects and manages sensitive data anywhere it's stored or used – across network, endpoints, mobile devices, files shares and repositories. Immediately & easily integrate actions to protect against threats (external and multi-vector such as malware, trusted users) or employee error & mistakes with:
Automatic setup of data ex-filtration blocking controls to prevent the compromising of sensitive data
ID infected machines and bring into action containment controls
Real-time Data Classification
Speed up forensic investigations
Prevent Data Residency Law Mistakes
GTB Advanced Data Protection Suite & ClouDLP for the Cloud

All Ports, All Protocols - unlike others, ours is a true context, content aware reverse firewall solution, offering complete network / SSL Visibility (both on premise & off premise) even without a proxy.
File Shares, Databases, Repositories, Big Data, Exchange & Outlook
Mobile Devices
Laptops & Desktops
SDK for OEMs, MSPs, Service & Cloud Providers - whether it be messaging gateway services, web monitoring, cloud services, mobile devices, email encryption, data eDiscovery for EIS, file backup service, document management services, etc.; OEMs can now use GTB's SDK, without the use or expense of 3rd party file cracking tools.
About GTB Technologies Inc.:
With offices worldwide, Gartner Visionary, GTB Technologies Inc. has re-invented the enterprise extrusion / data loss (leak) prevention marketplace; bringing a broad set of influential innovations such as solving the known market limitation of false positives & BYOC ("Bring your own Cloud") problem. GTB customers' include enterprises across the Global 2000 in sectors such as financial services, healthcare, defense contractors, power and energy, telecommunications, retail, and high-tech, as well as government agencies around the world in defense, homeland security, law enforcement, and intelligence.
Enterprises with Data Loss Prevention initiatives whom have an interest in evaluating the GTB Data Protection suite can sign up for a free 30 day evaluation at DLP Test Drive
The "Goof Proof Guide to Data Loss Prevention", "Returning the 'P' back into DLP", "Reverse Content-Aware Firewall", "AccuMatch", and "GTB Inspector", "Inspector Cloud, "Taking the 'P' into the Stratosphere", "ClouDLP", "Got Malware? Now What?" "It's 10 PM, do you know where your Salesforce Data is?" and "Data Loss Prevention that actually works" are trademarks, service marks or registered trademarks / service marks of GTB Technologies, Inc., in the United States and/or in other countries. All other brands , products, or service names are or may be trademarks or service marks of, and are used to identify products or services and are the property, of their respective owners and no affiliation with or endorsement, sponsorship or support is implied