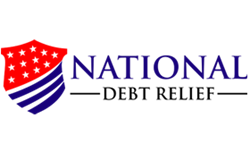 Those who are retiring or are already retired are facing a life of retirement with an average of $70,370 worth of debt.
Dallas, TX (PRWEB) February 24, 2014
The leading debt settlement company, National Debt Relief, recently published an article that provided tips on how consumers can help avoid the debt trend in retirement. In an article published on February 21, 2014, the debt relief company explained that this is a real scenario with a lot of baby boomers.
"How To Reverse The Debt Retirement Trend" cited a publication from Investopedia.com that revealed how 63% of consumers 55 years and older are retaining their debts. The site mentioned how those who are retiring or are already retired are facing a life of retirement with an average of $70,370 worth of debt.
The National Debt Relief article discussed how the debts in retirement included mortgage, student loans and credit card debt. To help avoid this trend, the article cited two tips that consumers can choose from.
1. Retire later than planned. There is really no way that consumers can pay off debt if it is a significant amount. The article suggested that consumers should simply delay their retirement plans. At the very least, the consumer should aim to retire with lesser debt. If that means working longer and delaying retirement for a few years, then that is a sacrifice they have to do.
2. Downsize in retirement. If possible, the article encouraged consumers to start downsizing even before retiring. They should live in a smaller home, sell off items that they do not need and live a very simple life. Anything they save by downsizing should be used to pay off their debts or adding in the consumer's retirement fund.
The article also provided suggestions as to how the consumer can make their retirement money last. The article explained that with people living longer than before, this should be a concern for everyone. National Debt Relief advised consumers to look into stock investing, saving where they can and adjusting their withdrawal rate. They are also urged by the company to earn through a part time job and continue with their financial education to help grow their retirement fund.
To read the whole publication, visit National Debt Relief through this link: http://www.nationaldebtrelief.com/.
National Debt Relief is a debt settlement company who can help consumers deal with credit card debt, personal loan, lines of credit, unpaid medical bills, business debts and other unsecured loans. They can also help consumers with certain secured debts. Call them at 888-703-4948 to know more about getting out of debt.