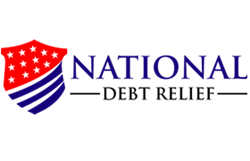 Proper financial management is the start of financial success.
Philadelphia, PA (PRWEB) January 18, 2014
National Debt Relief, one of the leading debt settlement service providers, promotes debt management in an article release today, January 18. The article is titled "3 Ways That Debt Management Can Make You Rich," and it focuses on the lessons that consumers can learn from this debt solution. Apparently, these lessons can help consumers increase their personal wealth.
At the start of the article, National Debt Relief introduces two definitions of debt management. One involves the actual debt relief program that follows a process that will help free consumers from debt. The other definition refers to the actual management of debt accounts. Both of them will help consumers develop better financial management skills that will allow them to make smart decisions about their money.
Of the two, the debt relief program known as debt management can teach consumers 3 important lessons that will help them pursue wealth. Here are the three lessons that consumers should focus on.
1. Knowledge about personal finances. According to the article, part of the service that credit counselor will give the consumer involves personal finance lessons. This means the consumer will be taught how to budget, save their money, spend it wisely and stay away from too much debt. Proper financial management is the start of financial success.
2. Practice discipline with money. Another important lesson involves the discipline with money matters. The article explains that debt management teaches consumers how to control their money and this is how the discipline is honed. More importantly, the consumer will be subjected to a debt management plan that will help restrict unnecessary spending.
3. Lesson on solving debt problems without shortcuts. Lastly, the consumer will be taught that there are no shortcuts when it comes to money, both for debts and personal wealth. The debt relief program will not involve debt reduction and the article believes that this will help consumers learn the value of hard work.
All three of these lessons will bring forth habits and skills that will enable the consumer to grow their wealth through proper financial management. Not only will they be solving debt problems, they will also develop the skills that will keep them from making disastrous financial mistakes.
To read the whole article visit the National Debt Relief site or click on this link: http://www.nationaldebtrelief.com/.
National Debt Relief have helped thousands of consumers get out of debt through debt settlement. They have earned an A ranking with the Better Business Bureau and is a member of the American Fair Credit Council or AFCC and the US Chamber of Commerce. Their debt experts are trained and certified by the International Association of Professional Debt Arbitrators or IAPDA.