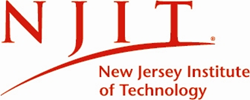 newark, n.j. (PRWEB) June 26, 2014
The American Institute of Architects Foundation (AIAF) has selected NJIT to be the site of a Regional Resilience Design Studio, whose mission is to design and build resilient structures and communities across the Northeast.
The AIAF, a nonprofit philanthropic extension of the American Institute of Architects (AIA), announced today during its annual convention that the studio will be housed at NJIT's Center for Resilient Design. The center works to address the critical design and sustainable building challenges across New Jersey, especially those that arose in the wake of Hurricane Sandy.
The new studio, funded by a $250,000 grant from Benjamin Moore & Co., is the first to be launched as part of the AIA Foundation's National Resilience Program, which plans to open five Regional Resilience Design Studios in collaboration with Architecture for Humanity and Public Architecture. The studio to be housed at NJIT will cover the Northeast region.
Urs P. Gauchat, Dean of NJIT's College of Architecture and Design, said the studio will be a great asset to NJIT's effort to lead the nation in devising resilient designs.
"Natural disasters are a real and imminent threat," said Gauchat, "and we need to find responses that examine not only where we build, but also if we build, then how. NJIT's Center for Resilient Design wants to thank the AIA Foundation for this opportunity to help communities in the Northeast anticipate and recover more quickly from natural disasters."
Thomas Dallessio, director of the Center for Resilient Design, said the studio will allow researchers to design prototypes for resilient houses and businesses and to then turn those models into thousands of built structures.
"We will establish the first AIAF studio at NJIT and it will become the flagship for the other regional studios," Dallessio said. "We plan to not only design but to build thousands of stronger and more sustainable houses over the next three years."
Much of the rebuilding effort in New Jersey has been crisis-driven, added Dallessio, with homeowners and business owners rushing to restore what they lost. That's understandable, he added, but the new studio will allow NJIT to take the time needed to create designs and buildings that are innovative.
"NJIT, the largest public architecture school in the Northeast, is known for its use of smart technology, smart materials and smart design," Dallessio said. "And we'll use all of that to help the region restore what it lost in Sand, and to rebuild in resilient ways that will help communities withstand any future storms or natural disasters."