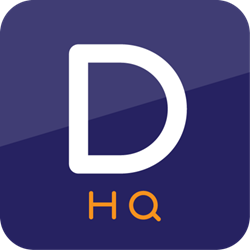 Coming from a content marketing background, I immediately understood that DivvyHQ was an antidote to content marketing's many sicknesses. I wanted to help administer the antidote, - Tony Stillwell.
Kansas City, Missouri (PRWEB) March 04, 2014
DivvyHQ, a cloud-based, content planning and production workflow tool that makes life easier for content marketers is expanding its team after a successful start to 2014. DivvyHQ has recently hired four new individuals to take the company to seven full-time employees.
Tony Stilwell has been hired as DivvyHQ's Customer Experience Manager. Stillwell has years of experience in publishing, marketing and c-level account management for Fortune 500 companies. Handling people with empathy has always been a priority for Stillwell. "Coming from a content marketing background, I immediately understood that DivvyHQ was an antidote to content marketing's many sicknesses. It heals communication shortfalls, resource wastefulness and increases overall content quality. I wanted to help administer that antidote," says Stillwell.
DivvyHQ has also brought Scott Klaus and Jenni Hayde into the company to serve as Strategic Account Executives. Klaus is the former Vice President of Marketing and Operations for a multi-state healthcare company and has worked in the media industry, which gives him a deeper understanding of publishing and content marketing needs. "I am passionate about delivering a sales experience for new DivvyHQ customers that is above and beyond their expectations," says Klaus.
Hayde has over 10 years of successful, solution-based and customer-focused selling experience in both government and corporate business environments. "DivvyHQ is a tool that some of the largest companies around the world are using with measurable efficiencies and results. I am happy to be part of a growing team dedicated to helping companies breathe easier," says Hayde.
Rounding out its new hires, DivvyHQ has named Patrick Evans as lead developer. Evans brings significant high-level software and system engineering experience to the company. Past roles have included development of ecommerce (BackCountry.com), social-networking (Grindr.com) and XMPP chat applications (Chatmongers.com), as well as technical sales at IBM.
"We're very excited to have Patrick leading our development initiatives. As our team and overall application grows, I sleep better at night knowing that Patrick is managing the day-to-day buildout, testing and deployment of DivvyHQ," says Brody Dorland, CEO and Co-Founder of DivvyHQ.
DivvyHQ is currently used by such brands as: Sprint, Nokia, Walmart, Cisco, National Geographic Channel, Ocean Spray, Travelocity and TomTom. DivvyHQ is rolling out an all-new version, Divvy 2.0, in Spring 2014.
For more information about DivvyHQ visit http://www.DivvyHQ.com.
####
DivvyHQ is a fast-growing company with a targeted focus on building the best tool for big brands, agencies, publishers and media companies who produce high-volumes of content. DivvyHQ's unique functionality combines web-based calendars, content management and online collaboration to help global content teams capture content ideas, assign and schedule content projects, produce any type of content and stay on top of production deadlines. http://www.DivvyHQ.com.