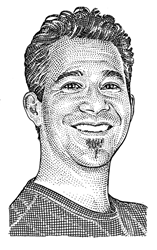 Portsmouth, NH (PRWEB) October 22, 2014
C3 Metrics, a leading cross channel marketing attribution platform for global agencies and brands, today announced that COO and co-founder, Jeff Greenfield, will be speaking at the Direct Marketing Association's Annual Conference in San Diego on both Sunday, October 26, 2014 and Tuesday, October 28, 2014. The DMA is the world's leading independent organization for data-driven marketers.
Greenfield will demonstrate how CMO's are still making incorrect digital marketing decisions with 66% of their entire digital data set completely wrong. In the Master Class on Ad Viewability, "Viewability in Real-Time Buying: The Good, The Bad, & The Ugly," Greenfield will discuss case studies of smart advertisers integrating real-time viewability into their marketing decisions resulting in 82% ROI improvement.
During this session, Greenfield will also introduce Call-Through™ , first of its kind new technology linking Display Impressions to Call Conversions.
Other speakers include: James Green CEO, Magnetic; David Hahn SVP of Product Management and Customer Service, Integral Ad Science; Juan Suarez Director, West Coast Operations, Xaxis​.
On Tuesday, Greenfield will reveal CMO's not utilizing real-time cross-device technology as part of their marketing stack miss upwards of 67% of the customer journey without cross-device. In the session, "Attribution: Who Gets Credit for Online Purchases?", Greenfield will discuss how advertisers are able to integrate real-time cross-device easily into their marketing stack without sharing first-party consumer data with competitors or risk privacy issues.
During this session, Greenfield will also introduce Adstock TV Attribution, new technology linking both direct and indirect effects of TV to consumer purchases and leads both online and offline.
Other speakers include: James Green, CEO, Magnetic; John Bates, Adobe; Paul Pellman, Adometry.
About C3 Metrics
C3 Metrics provides a leading cross channel marketing attribution platform that harnesses the power of real-time data collection and purity, algorithmic methodology, and real-time programmatic communication to improve marketing ROI in both TV and Digital. C3 Metrics powers cross channel marketing decisions globally for customers in North America, Europe, and APAC. For more information, please visit http://www.c3metrics.com