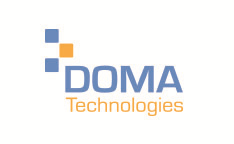 "The efficient benefits processing services that DOMA Technologies will provide to our veterans and their families are truly invaluable"
Virginia beach, Virginia (PRWEB) November 06, 2014
Governor McAuliffe announced that DOMA Technologies, LLC (DOMA), a Virginia Beach-based software company that specializes in cloud-based data and document management, plans to create 150 new jobs and lease an additional 15,000 square feet of office space. The expansion will support the company's recent multi-million dollar contract award from the U.S. Department of Veteran's Affairs to help accelerate the processing of claims for disability benefits.
DOMA's cloud-based data and document management platform will serve as the Private Medical Record (PMR) Portal providing all workflow functionality and secure record storage necessary to request, receive, process and transmit medical records to the Veterans Benefits Administration (VBA). Claims Support Representatives (CSRs) at DOMA's headquarters will work with 54 Veteran's Affairs Regional Offices, healthcare providers and third party organizations from across the country in processing thousands of requests per month.
"The efficient benefits processing services that DOMA Technologies will provide to our veterans and their families are truly invaluable," said Governor McAuliffe. "Virginia has the highest number of veterans per capita in the entire United States, and it continues to grow. I applaud this Virginia-based, woman veteran-owned company on its proactive approach to be part of the solution. I am working to build a New Virginia Economy, and I am proud that DOMA Technologies' expansion and addition of new jobs to service this important contract are part of this movement."
DOMA is excited to support the continued growth of our local economy, specifically by providing jobs for individuals and unemployed veterans. "As a veteran-owned company, we are keenly aware of how this program will positively impact the claims process, and overall quality of life of this nation's veterans and their families," said Pat S. Feliciano, President and Co-founder of DOMA Technologies. "The DOMA team is committed to serving our veterans and beneficiaries with the highest level of quality and customer care."
About DOMA Technologies:
DOMA Technologies, LLC was founded in 2000 as a certified small, veteran, women-and minority-owned (SWaM) business. With the vision to deliver simple to use cloud-based solutions that bring real value to their customers, DOMA supports hundreds of clients nationally in healthcare, government, legal, education, non-profit, financial services, utilities, and the mortgage industry. DOMA specializes in cloud-based data and document management software, document conversion, electronic and paper-based claims processing (medical/non-medical), revenue cycle management, and web harvesting.
###